DYNAMIC EVENT STAFFING AND EXPERIENTIAL MARKETING IN TORONTO, VANCOUVER, CALGARY & ACROSS CANADA
We are PASSIONATE about our people!!! Tigris has over 2,000 dynamic event staff nationwide for: Experiential Marketing Campaigns, Special Events, Trade Shows, Outdoor Events, Street Promotions, Product Demos, Charity Functions, Conferences and more.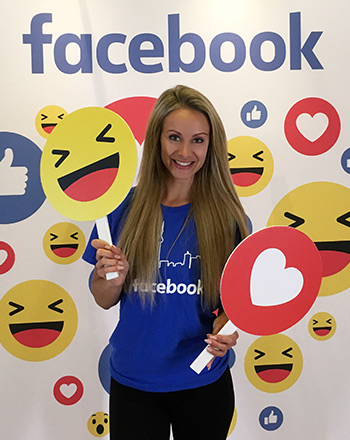 Event Staffing
Bringing Brands to Life with the Power of Presence
Looking for ushers or registration support for a conference, sales staff for a trade show or brand ambassadors to launch a product? Tigris Events has more than 2,000 personable and professional staff across Canada (and the U.S.) ready to support you and your brand at your next event.
From concept to tear-down, we will provide you with all of the services you need to create, plan and staff your event. Our team has participated in over 10,000 brand-building activations in over 15 markets across Canada including Toronto, Calgary, Vancouver and Montreal. Your event can be supported with:
Brand ambassadors with high energy & impact to get a buzz going about your brand
Multicultural staff with a great look, personality & bilingual in any language required
Entertainers to liven up your event from DJ's & MC's to singers, dancers & musicians
Events staff with unparalleled energy & enthusiasm to get consumers excited about your brand
Market researchers who are unbiased & proactive to maximize survey participation
Promotional models who have the beauty and the brains behind your brand representation
Sales staff who pre-qualify and close sales in charity, retail or tradeshow environments
Call us today to discuss the dynamic event staff you are looking for: 1-844-4TIGRIS (844-484-4747) - TF in Canada - or 416-283-9119.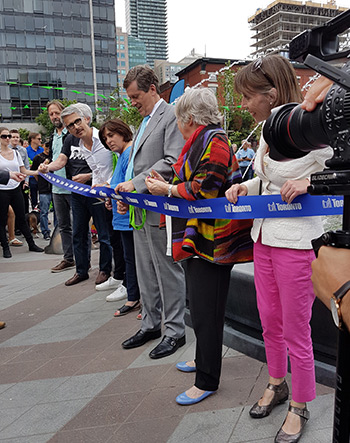 Event Planning
5 Reasons To Book Tigris To Manage Your Next Event:
We will make your life easier! Our management team will handle all of the details from start to finish – booking venues, coordinating logistics, managing suppliers, securing the best events staff, and onsite support.
Keep your costs down – Tigris Events has local talent in all of the major markets across Canada (including a few south of the border) so you won't have to worry about incurring any travel costs to send your reps (or as many of them) to your events.
Free yourself up! While our team runs your event, you will find yourself with more time to network with high value prospects and existing clientele.
We have top talent at your service. Tigris Events boasts a roster of 2,000 strong nationwide. You will also be provided with candidate profiles in advance to help with your selection and so you feel confident knowing that the best of the best will be booked for your event. Whether you are focused on Toronto experiential marketing or any other major market, Tigris Events has you covered.
Many hands makes for light work! Our events staff will assist you with anything you need onsite – from picking up supplies and setting up to maintaining your booth and tearing down to help you save time.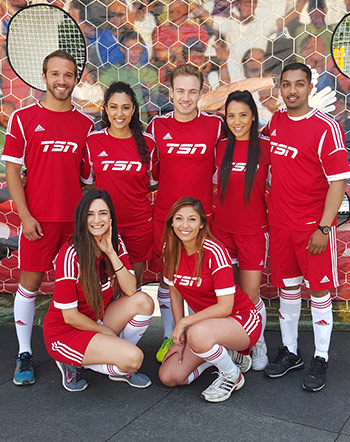 Experiential Marketing
What Do Big Brands Like Bell, Facebook, Grace, Canadian Tire & TSN Do When They Want To Participate In An Amazing High-Energy Event?…They hire a brand experience agency to take care of all the details.
Whether you're planning a trade show, street promotion, product launch, conference or party, it may not only be time-consuming and overwhelming but also challenging to manage suppliers, details and budgets.
Tigris Events' management team can help you stay organized, coordinate deliverables and ensure your event is planned on time and on budget – like we've done for hundreds of companies for the past 14 years.
From brand ambassadors and promotional models to event managers and market researchers, Tigris Events has the right team required to engage your consumers, bring awareness to your brand and support your objectives.
You'll have the confidence that your brand is in good hands and ensuring you'll receive the maximum return on your investment. At Tigris Events, we create, plan and staff unforgettable experiences that build up brands, businesses AND people!
Have any questions or looking to discuss your event?
Bringing Brands to Life
with the Power of Presence!
Founded in 2004, Tigris Events is a multi-award winning brand experience agency specializing in dynamic personnel, promotions, marketing and events. Headquartered in Toronto, we have over 2,000 dynamic events staff on our roster from coast to coast as well as an experienced team of account managers to turnkey events for maximum ease and cost-effectiveness.
Tigris Events is the Top Choice Awards Winner for Best Event Staffing Agency of 2016 & 2017. We have also won Best B2B Marketing Campaign at the 2017 CAMP Awards and a Gold Stevie Award for Best Viral Video of 2017 for "Wakey, Wakey Canada" (Transferwise) and a Smarties Award for Best Onsite Marketing Campaign of 2017 for a Waterloo based campus promotion (ICON).
Our CEO is recognized at CV Magazine's Canadian Events Professional of the Year, won a Bronze Stevie Award for Canadian Female Entrepreneur of 2017 and is on the W100 List of Top Female Entrepreneurs in Canada for 2016.
SOME OF THE COMPANY WE KEEP:
READY FOR YOUR NEXT BIG EVENT ADVENTURE!
Call us 416- 283-9119 or Toll-free in Canada: 1-844-4TIGRIS (844-484-4747)