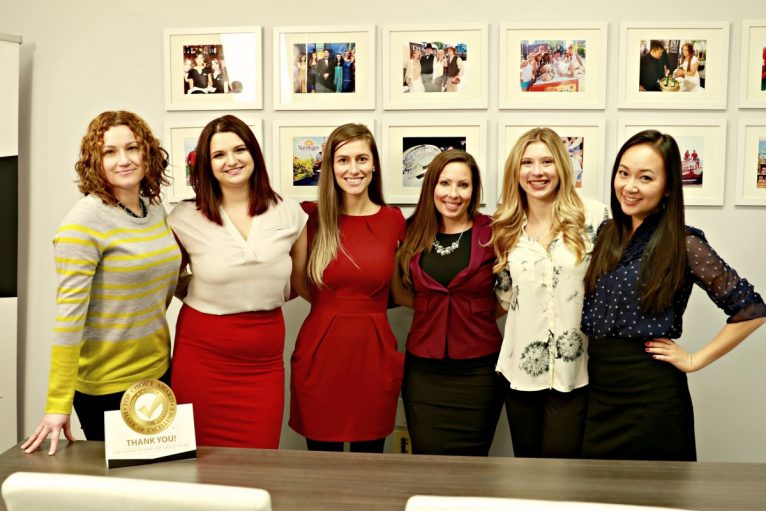 The number 13 comes with negative connotations; take Friday the 13th for example. However, there's nothing unlucky about this Canadian Experiential Marketing Agency's 13th anniversary; we have so much to celebrate! As of March 31st, we've staffed over 140,000 hours for close to 600 clients. This July, we are taking possession of a new office space that will allow us to double in size. In addition, after ten months of development, Tigris will be launching our new staffing software to streamline our current system.
As you know, nothing worthwhile ever comes easy. To learn more about our company history, read this personal message from Serena Holmes, Tigris President & CEO. You'll discover how her journey began, and why our team is so grateful to work alongside such a powerful female entrepreneur.
Highlights from our 13 Years as a Canadian Experiential Marketing Agency
In our boardroom, we have a highlight photo from each year hanging on the wall. Along with showcasing the various hairstyles over the years (haha), this wall motivates us to keep aiming higher. It also reminds us of our achievements as a team and the types of events we see ourselves executing in the next 13 years.
We'd like to share this motivational wall with you, giving our clients and brand ambassadors the recognition they deserve. This Canadian Experiential Marketing Agency is built on teamwork, trust, and many talented individuals.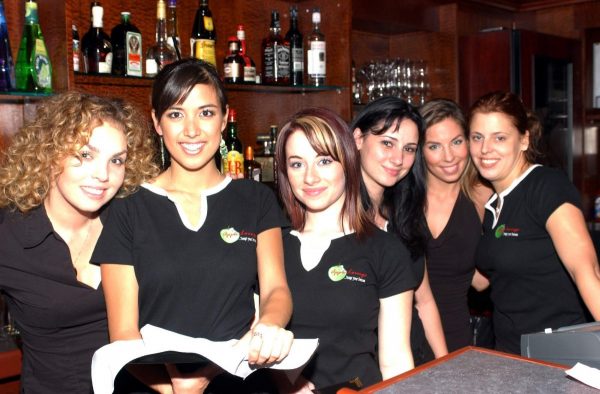 2004 Apple Lounge
In 2004, our team was quite small. One of our main events was providing management and cocktail servers for the Apple Lounge and steakhouse grand opening. Upon arrival, guests were given an "Apple Invitation" and a complimentary drink voucher. There was over 100 people that attended this night!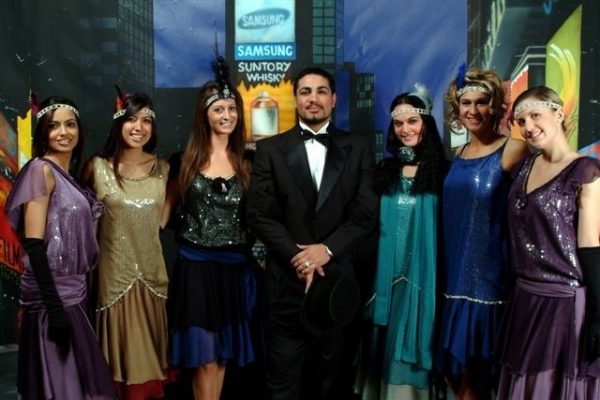 2005 KRG Children's Charities
Event planning has always been part of our roots. For KRG Children's Charities, we were responsible for planning an entire gala from start to finish. This includes sourcing the catering, venue, personnel, volunteers and entertainment. In addition, Tigris managed sales, games and a silent auction. Invitations were designed and we sourced promotional giveaways and guest entertainers.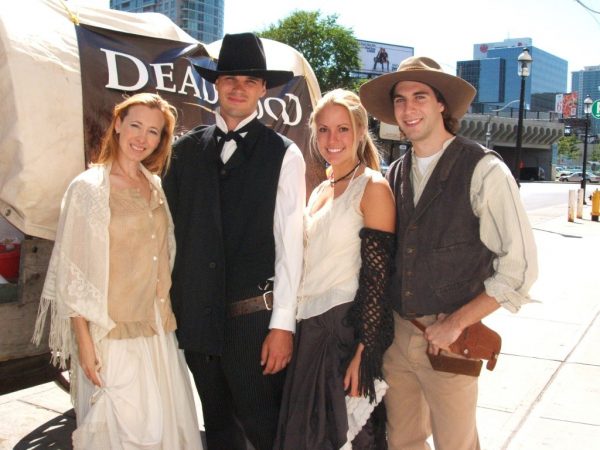 2006 Krista Slack and Associates
You know we love big and splashy outdoor promotions! In 2006, we teamed up with KS&A to provide talented, outgoing staff to promote the TV show Deadwood. Back then, we called our staff 'Tigris TSS' – temporary sales staff. This promotion took place over 4 days before the premiere on Labour Day. Equipped with Western accents, our team engaged with pedestrians and asked them themed questions such as, "Where's the nearest saloon? That trail dust has me damn thirsty!".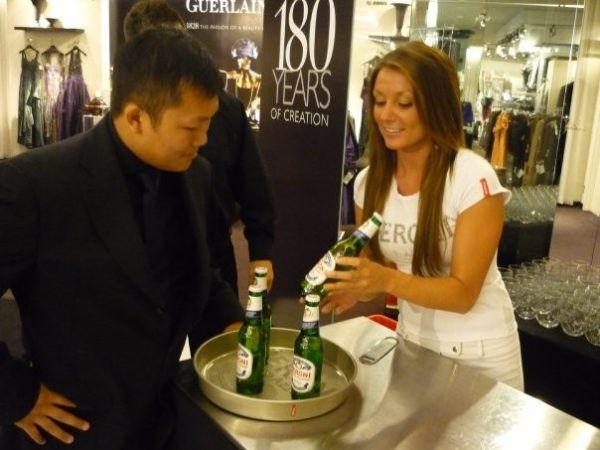 2008 Peroni Sampling
Tigris teamed up with Speed Promotions to book a team of "Italian looking" exotic promotional models for the launch of Peroni Beer in Canada. With 34 executions in Toronto and 19 in Vancouver, the promotional models were busy at bars and restaurants in each city. While onsite, the promotional models sampled the product and communicated important key messaging to distinguish the high-end brew from others on the market.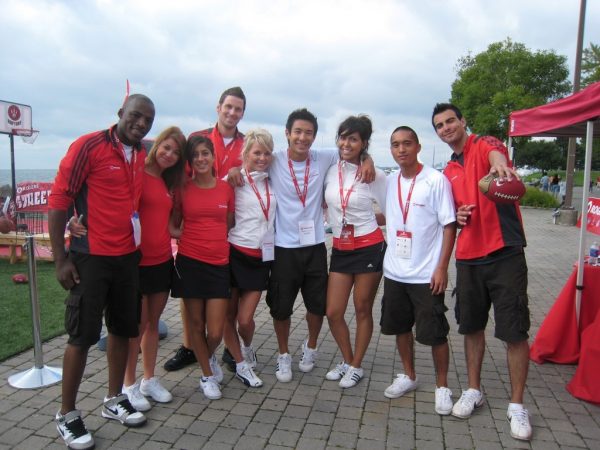 2009 Rogers OP Sports Week
We love this happy bunch! Above, you can see 6 brand ambassadors and 3 event managers. This team worked with Rogers and Fan Fair to execute an engaging two-week experiential activation at Ontario Place. They managed a series of free games for children all tied into the top local sports teams. Over two weeks, our team gave out over 10,000 prizes and flyers!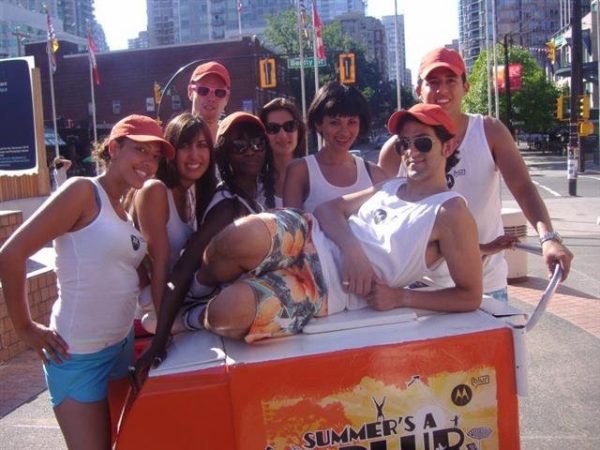 2010 Summers at Blur Motorola Promotion
Tigris teamed up with Hill & Knowlton Strategies for a summer street promotion called MOTOBLUR. Consumers were asked to 'like' the Motorola Canada Facebook Fan page for their chance to win amazing prizes.
Tigris was proud to represent Motorola on the streets of Montreal, Toronto and Vancouver to promote the online initiative. The teams of brand ambassadors rode around on dickie dee's to hand out 30,000 flyers and popsicles. The goal was to cool people down on a hot day and heat them up with excitement about the amazing contest during the blitz of each city. Needless to say, the public absolutely ate up the program – and our popsicles! They loved the concept of the program, eager to sign up online.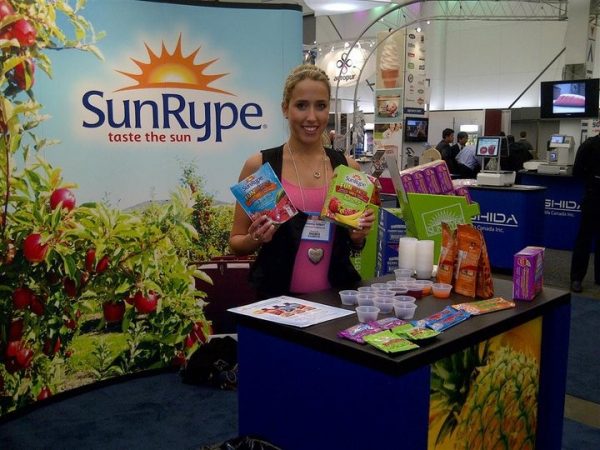 2011 Sun Rype Promotion
This was the 5th consecutive year our bubbly promotional model sampled Sun-Rype's new juices and fun bites at the Grocery Showcase West Tradeshow. Our temporary trade show staff are food-safe certified and help push sales through key messaging at each event. Working with this delicious brand was always a treat!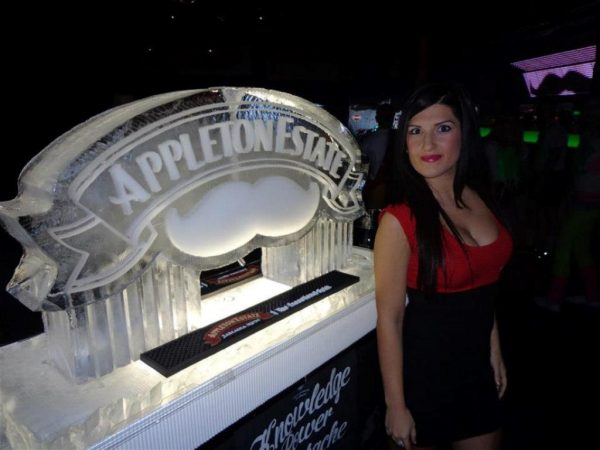 2012 Appleton Promotion
Tigris began working with Peter Mielzynski Agencies in May/12 to provide promotional models to execute their sampling events for Appleton Estate Jamaica Rum. You may recognize the woman in the photo above – that's Evangelia, who worked in the Tigris head office for 5 years!
In addition to providing a team of stunningly beautiful, knowledgeable promotional models to serve Appleton mixed cocktails at restaurants throughout the GTA, we also managed supplies, set up and tear down. Each promotional model was responsible for discussing the brand while offering samples to patrons at the bar in order to promote sales.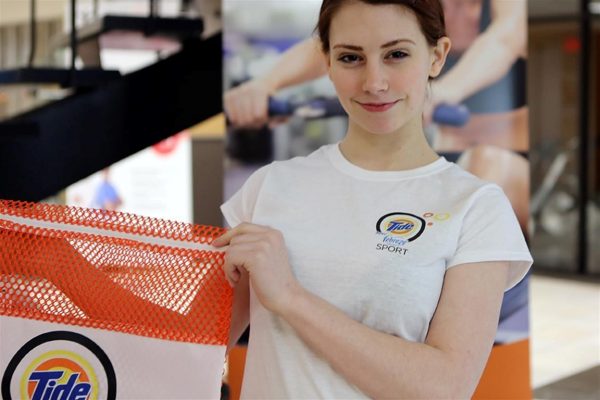 2013 Tide Test with Zoom Media
Tigris teamed up with the biggest ad agency in the business to plan and execute a unique experiential activation to promote the new detergent, Tide Sport + Febreze. Our Tigris "Tide" brand ambassadors were stationed at 24 gyms in Montreal, Toronto & Vancouver Jan. 28 & 30 to collect gym members laundry.
We actually did their laundry Feb. 2-3 and returned the items in Tide-branded laundry bags, along with a free bottle of detergent, on Feb. 4. In addition to staffing brand ambassadors, Tigris also coordinated the laundromats and uniforms for the program. In total over 800 people participated in the program!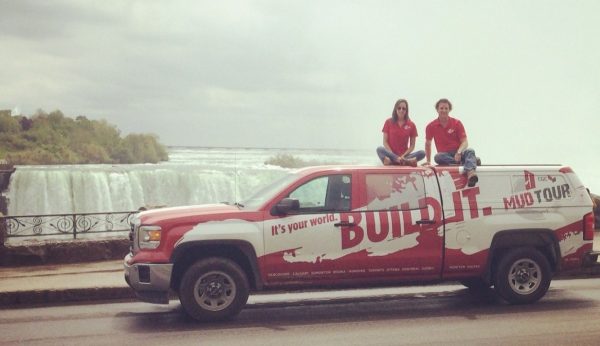 2014 CGC Mud Tour
Tigris' energetic events staff worked tirelessly for CGC's national promo tour, appropriately called#MudTour2014! Our brand ambassadors literally made their way, coast to coast, across Canada from May 5 through to Sept. 1.
Our events staff in Western Canada travelled from Victoria through to Winnipeg, our Central gal roamed Ontario and our Eastern events staff spanned Kingston to St. John's Newfoundland. While on tour, the events staff drove branded trucks and partnered up with local sales reps to network at construction sites, gathering important data on CGC products and handing out swag. To read up more on this rugged mud tour, click here.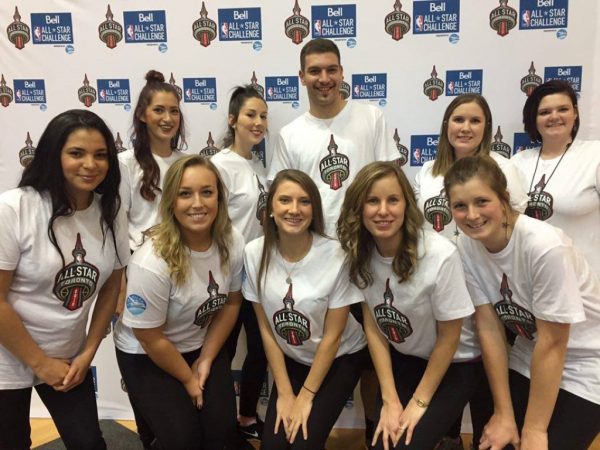 2015 NBA All-Star Tour with FILO Productions
Our Canadian Experiential Marketing Agency has had the opportunity to work with lots of companies from the States over the past few years and this event was no exception. Tigris teamed up with FILO Productions to provide teams of athletic brand ambassadors for community-based initiatives in St. John's, Newfoundland, Fredericton, New Brunswick, and Regina, Saskatchewan. For each event, Tigris supplied over 15 athletic brand ambassadors per city who were skilled in basketball and had experience working with children. The tour continued into 2017 with Charlottetown, Prince Edward Island and Windsor, Ontario.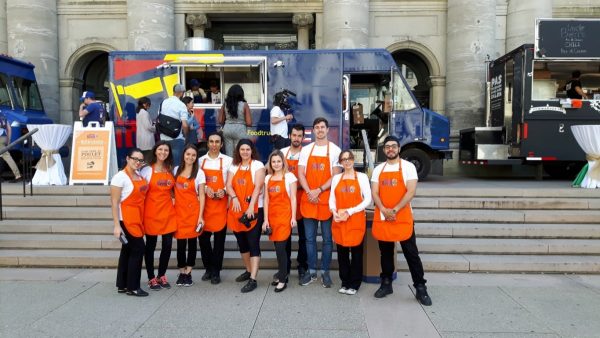 2016 Uncle Ben's Roaming Hunger
What better way to celebrate a new, delicious product than with a Food Truck Challenge? That's why Uncle Ben's decided to execute a Rice and Grains Food Truck Challenge in 3 major markets across Canada; to showcase the convenient, versatile and delicious new dish amongst these large communities. The event was executed in Montreal, Vancouver and Toronto with the help of our dynamic Tigris brand ambassadors.
The purpose of the promotion was to promote Uncle Ben's new product: Rice and Grains. Three local food trucks from each city competed to see who could create the most delicious recipe using the new product, which contains wholegrain brown rice and quinoa. Tigris assisted Roaming Hunger and FleishmanHillard for the planning and execution of these events.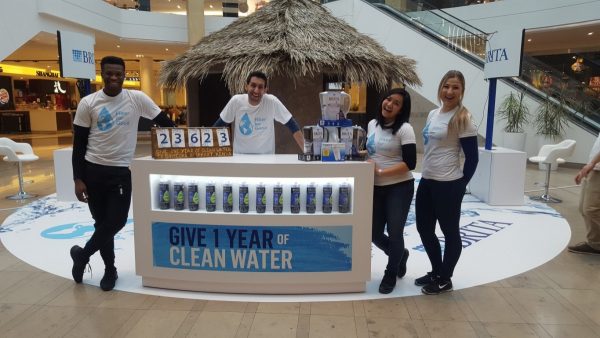 2017 Brita & ME to We with 6 Degrees
Although we are only 3 months into 2017, this Brita activation is one we hold close to our hearts. Brita is executing a national program where each specially-marked Brita product will directly contribute 1 year of clean water to someone in Kenya. At Square One Centre Court, shoppers are invited to discover the Virtual Reality Activation we are hosting for 6 Degrees March 20th – April 9th. You'll be taken on a journey with 13-year-old Beatrice on what life is like in Irkaat, Kenya before and after your Brita purchases!
A Very Thankful Canadian Experiential Marketing Agency
From creating, planning and staffing events that build our clients brands and businesses to giving talent on our roster fun, flexible, great paying part-time opportunities – we truly love what we do. Thank you to our clients for giving us the opportunity to collaborate on ideas and bring their brands to life with our dynamic events team. Cheers!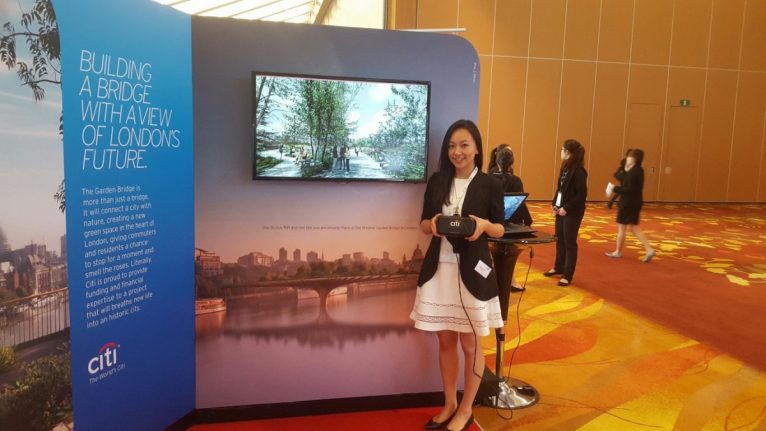 Amy has worked for Tigris part-time since 2011 but recently joined our head office as an account coordinator in 2015. She was promoted to management in summer 2016. Her primary accounts include the Grace Kennedy Foods, Toronto Star and 6 Degrees. Learn more about Amy, our Staffing Account Manager, and you'll discover why we adore this adventure junkie!
How did your journey with Tigris begin?
I honestly had no idea that this industry even existed until one of my girl friends recommended me to apply when I was looking for a part time job! The year was 2011 and it was the beginning of my journey with Tigris.
I still remember one of the first events I worked – conducting the Metrolinx surveys for Hotspex at the YYZ, asking if people thought connecting Union and Pearson airport was a good idea. Now, six years later, we have the UP Express!
In the fall of 2012, I went abroad to teach Math and Science and had to say goodbye to Tigris. Once I returned in 2014, Tigris welcomed me with open arms and booked me for a number of events while I hunted for a full-time teaching position. During this time, I fell in love with the events industry and decided that I wanted a career out of it! Low and behold, who decides to post a job opening for an Account Coordinator other than Tigris? I jumped at the opportunity and landed the position in Sept, 2015. I was then promoted to an Account Manager by the summer of 2016.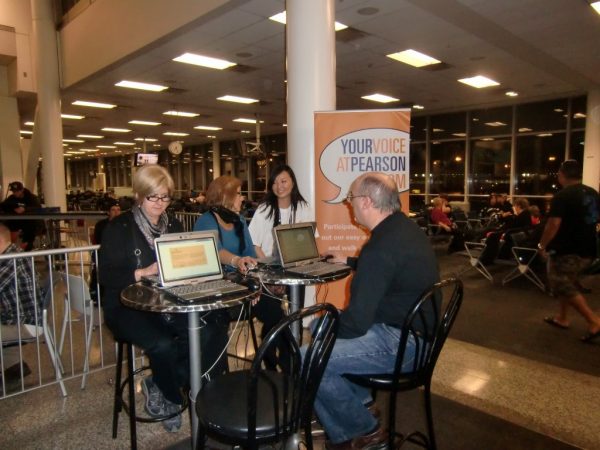 What motivates you to get up and do a great job every day as a Staffing Account Manager?
I'm motivated by the fact that I get to work with the awesome ladies here at Head Office. They're professional, fun, and very hard working. Serena is also a really generous, supportive and laid back boss who embodies excellent leadership skills. She strives to provide everything I need for success, which makes it easy for me to go above and beyond.
I'm also the kind of person who doesn't like to let anyone down, whether it's clients, staff, or my coworkers. If I need to recruit 14 new bilingual staff out in Calgary within two weeks while sourcing uniforms for all staff, Chinese New Year décor for five show homes, and finger foods for 500 guests, then gosh darn I'll do it with bells on!
I actually recently went to Vietnam for vacation as a birthday treat to myself and found myself looking forward to coming back to work. That's when you know you're in the right career, working for the best company.
If you could go one place in the world, where would it be and why?
I can't choose just one; there are so many places I'd like to check out! Since I'm a restless adventure junkie, top on the list are Zhangjiajie (China), Galapagos Islands, New Zealand, Australia, and Norway!
What makes your life rewarding?
Life is what you make of it, and I've learned the importance of creating a work/life balance so I can pursue my hobbies and interests. Working at Tigris allows me to do that. I make a point to travel to new, exotic places at least twice a year. Oh, and eating lots of good food.
Is a Staffing Account Manager what you always wanted to do growing up?
As I've mentioned before, I never knew that this industry even existed until 2011! Before then, I had aspirations of becoming many different things, including a neurosurgeon, a shoe designer, a marine biologist, and a web/mobile developer. However, I learned that I can't handle blood and gore and I can't really draw well. Maybe there's still hope in becoming the latter!
Describe your ideal weekend.
My ideal weekend would involve jetting away to the Blue Lagoons in Iceland for a nice warm dip in the geothermal spa!
If You Could Live In A Book, TV Show Or Movie, What Would It Be?
I'd be in "The New Girl" or "The Mindy Project" as the main character.
What are the three top traits you look for in a best friend?
I would want a friend who's as crazy and adventurous as me and can tell Dad Jokes with a straight face.
Dead or Alive, who would you have dinner with and what would you order?
I would love to have dinner with Kim Jung Un and just find out what his deal is. But, I would probably bring my own food.
Tigris works with many young professionals. Do you have any advice for the staff you work with?
I never had the opportunity to work in promotional events when I was in university so I say take advantage of it! You get to meet so many interesting people, which is perfect for networking. You can also learn a lot about yourself through working with different individuals – what you're capable of, what your pet peeves are, how to deal with conflicts, etc. Most importantly, since you're working behind the scenes for many businesses and brands, you can gain insight into the kind of career you want. Therefore, don't just work at events to make money. Keep your eyes peeled for those rare prospects that may launch you to success!
-Amy Zhou, Staffing Account Manager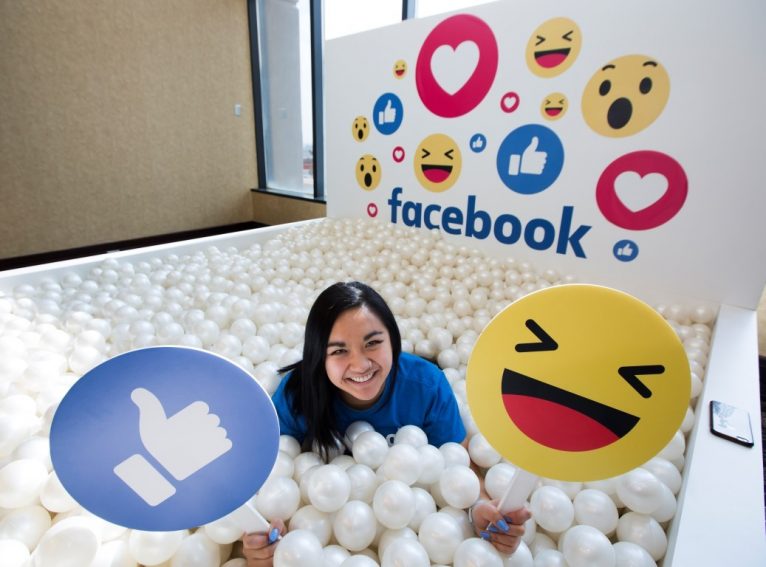 Companies that take care of their talent are the best to work for, wouldn't you agree? We want our team to consider us the best event staffing agency Toronto. We're doing our best to make our brand ambassadors happy.
Because our team of events staff are independent contractors, they are booked on an event to event basis. Although we can not offer traditional benefits, Tigris offers many opportunities for our team to grow financially and intellectually. We encourage our staff to bring in business for Tigris through their own efforts. Doing so will bring them a commission worth 10% of the profit. This is on top of the hourly rate they receive working our events. The highest commission paid to date was $3,000!
Intellectually, we offer our team the opportunity to grow within the company by working as a Team Lead or Event Manager. In addition, specific members film a Facebook Live Video showcasing their role at each event. This allows staff to contribute to our social media channels. On Facebook alone, we are nearing 50,000 followers!
We believe we offer our team unique opportunities, but it's always better to hear it first-hand. Our Toronto roster shares some of their most memorable experiences with #TeamTigris.
Tigris Testimonials: Memorable Experiences with the Best Event Staffing Agency Toronto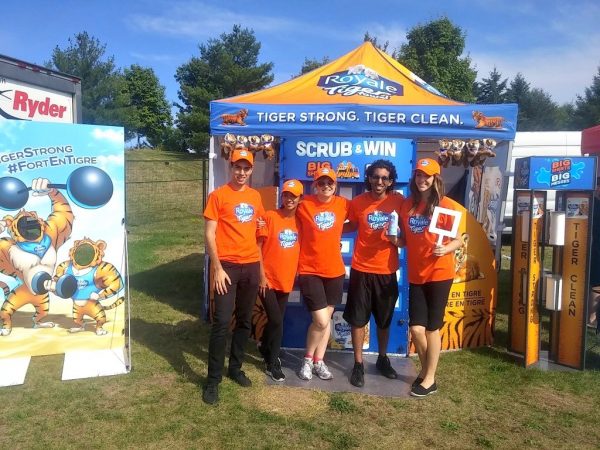 …The best part about working with Tigris are the great relationships you build, with not only your team but the customers as well. I absolutely love meeting new people and making someone's day! Whether it be giving out free samples or just informing people about great events and initiatives, the take back is so rewarding. My favourite Tigris experience was probably when I worked with Tiger Towel at Woodbine Park. The great team I worked with made the day fun, entertaining and eventful. We all had each other's backs and were quick to help out where needed. Working with the public was amazing as well. They were so excited to play the game and try to win the tiger stuffed animal. I truly look forward to many more events like this in the future. – Stephanie C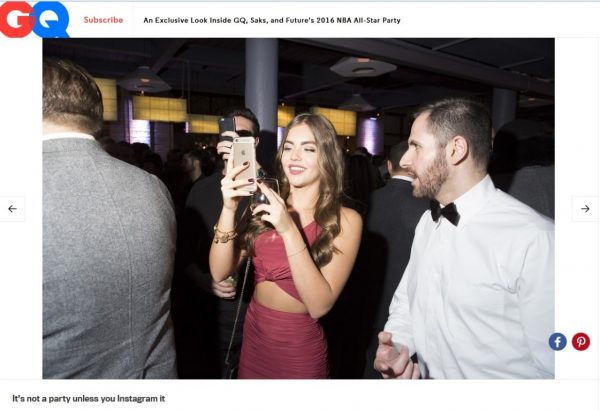 My favourite Tigris event so far has been the GQ NBA party, working for a very popular fashion magazine during the NBA All-Star Tour. This was truly an experience of a life time especially after seeing my photo published on the GQ Blog (as seen above) – Fady Z
Positive Experiences with Tigris' Promotional Models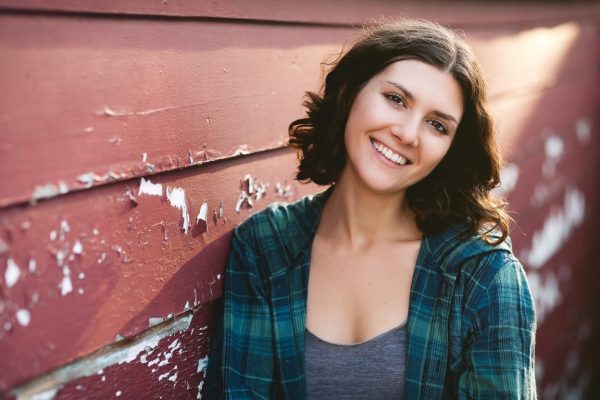 Working with Tigris has been amazing! They have always been so inclusive. I feel like they genuinely care about my well-being when I work with them. I met one of my closest friends working with Tigris at the Auto Show last year, and I also scored the best pair of black leggings I own. A win-win situation, very common when I'm with Tigris! I even scored a two month full-time work opportunity with them this past fall. I learned so much! – Alyssa O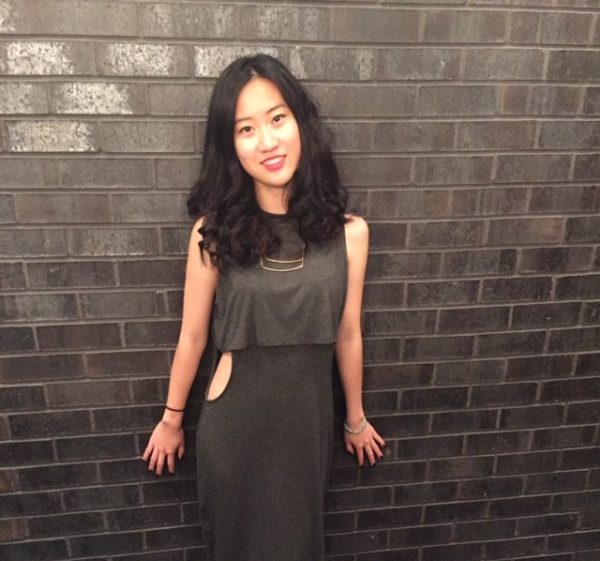 I would have to say my favourite Tigris experience was the Tigris group interview. This was the first time I got to meet the Tigris team in person and it was such a positive experience, I still remember being asked what the name of my autobiography would be and having a great laugh about it afterwards! I knew that I wanted to work with Tigris when I saw how dedicated the team was and how passionate they were about what they did! – Angela Z
Team Up With Tigris Events, Best Event Staffing Agency Toronto
If these testimonials got you excited to join the team, apply today! We are consistently recruiting nationwide across Canada. To apply, send 2-3 recent photos and your resume to recruiting@tigriseventsinc.com. If you're interested hiring Tigris brand ambassadors or promotional models for your next event, contact us today for a free quote.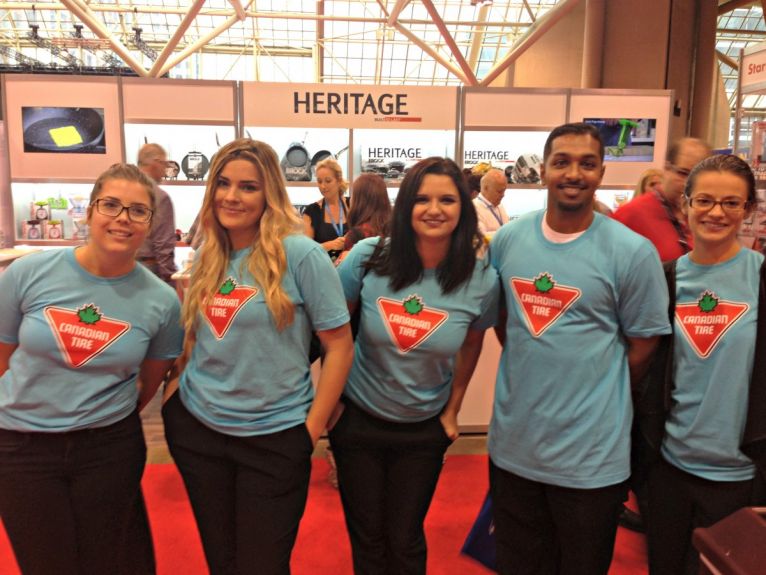 As the Event Account Coordinator at Tigris, Joanna is responsible for managing the recruiting department, as well as planning smaller events that come in while supporting our event management team. Joanna has worked as a brand ambassador for Tigris for over 2 years and was recently promoted to an Event Account Coordinator in October 2016. Our team admires her big heart, passion, and eagerness to help within the office.
Learn more about Joanna, our Event Account Coordinator, and you'll quickly realize why we adore our newest team member!
How did your journey with Tigris begin?
For me, my journey began as a Tigris event staff. I found out about the position through Nicole (Marketing and Sales Manager) and decided since I wanted to get into marketing, this would be a great start. For the next two years, I continued working events. In 2016, a Tigris office job opportunity came up. I always knew I wanted to work with clients in this type of environment and thought I'd give it a chance. Three interviews later and here I am!
What motivates you to get up and do a great job every day?
First, motivation for me comes from looking at where I've been and where I want to be. When I first came to Canada, there was no stability. I watched my parents work hard for themselves and for me. Therefore I took the ability and dedication my parents had and used it to remind myself every day that success comes with hard work and passion. Secondly, what really motivates me is having a job I love. Some people force themselves out of bed every morning to go to a job they don't enjoy for the sake of making a living. I work at a job I love (as an Event Account Coodinator), with a hard working team of women that I love and that's what gets me up and going.
If you could go one place in the world, where would it be and why?
Hard question for sure! There are so many places I'd love to visit. I think at the top of my list is Iceland. It looks amazing and beautiful. Additionally, it is considered to be one of the happiest places on earth. There is just so much to see: geysers, whale watching, mountains, ice caves, the list goes on. The connection with nature would be unbelievable there.
What makes your life rewarding?
What makes my life rewarding is family and good friends and going to bed at night knowing I did something that day to make my life better. There's so much that makes life hard, but I believe that you can come out feeling rewarded and happy with your life if you have a great support system. I also believe that if you come out of each day having learned something new, having done something to make yourself better or done something that makes you smile and be happy then you are living a rewarding life.
Is an Event Account Coordinator what you always wanted to do growing up?
Oh, definitely not! I had typical child dreams. First, I wanted to be an astronaut. Even at a young age, I loved space. I also wanted to be a veterinarian. Then I realized I'd also be putting animals down, not just saving them and that was too much for my young mind to understand. When I finally finished high school, I knew I wanted to go to university for history and English and become a teacher. 4 years later, as I am about to apply for teacher's college, my friend mentioned marketing. Something for me clicked and I threw my teacher's college application in the trash.
Describe your ideal weekend.
My ideal weekend would involve a cottage, my boyfriend and a bottle of wine paired with a lifetime supply of cheese. I am a city girl, but it can get overwhelming sometimes. I would love to get away from the noise, look up at a sky full of stars and just feel connected to the world around me.
If You Could Live In A Book, TV Show Or Movie, What Would It Be?
This is a hard question simply because I love all three, watch too many movies and TV shows and read too many books. Well, I'd like to live in a supernatural show for sure. Judge me all you want but I love the show Vampire Diaries. It is a guilty pleasure. I mean, I would love to be a vampire, have super speed, live forever, have superior hearing and be stronger than any human. Plus, life would always be exciting with all the villains. In addition, you can be friends with witches who can teleport you from work to home and who wouldn't want a commute like that?
What are the three top traits you look for in a best friend?
I'd have to say trustworthy, sense of humour and dependable. Trustworthy I think is obvious. Everyone wants to be able to trust your best friend in every way. You want to trust that they won't tell your secrets, that when you need their help they will be there and that overall, you can trust them with anything. Secondly, what is a good friend if they can't make you laugh, or if they don't laugh at your jokes that aren't really funny? Lastly, a friend needs to be dependable. They should be a support system. You need a best friend that you know if you called on a last minute's notice that they would be there. Get a best friend you can depend on when you lose faith or can't depend on yourself.
Dead or Alive, who would you have dinner with and what would you order?
Michelle Obama. She is a woman of power and strength; a writer, lawyer and first lady, she took the power she has and used it for good. I think there's so much to learn from a woman like her, and I would order something healthy. Actually, I would let her order for me. I'd love to see what a woman in power orders 😉
Tigris works with many young professionals. Do you have any advice for the staff you work with?
First off, don't ever get discouraged. I know it can be tough and sometimes it pushes you to a point where you wonder if it is all worth it. But take a breath and a moment to look back on all you've done and remind yourself how far you've come. Secondly, please remember, YOU WILL MAKE MISTAKES. You will make a ton of them. I was never good at accepting my mistakes as lessons. I continuously was very hard on myself. Mistakes care crucial – so take them as lessons and move on. You didn't accidently bring on the end of the world by sending that email, although it may feel like it. You simply made a mistake. Learn and move on.
–Joanna Olaru, Event Account Coordinator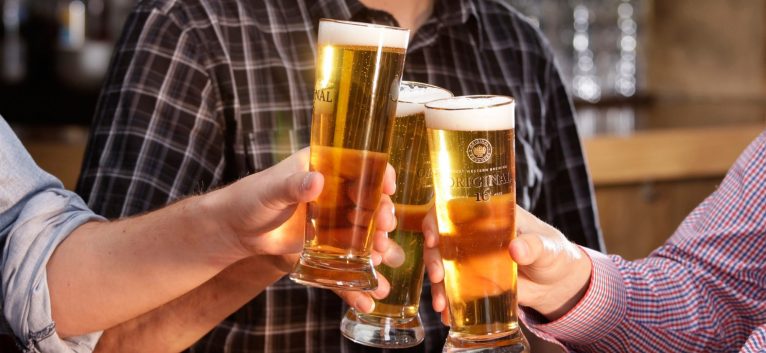 When the Presidents slogan is "We eat, drink and sleep beer", we figured we could get behind a company like that! As a fellow small business with a lot of passion, Tigris is pleased to announce our series of samplings with Original 16.
Product Promotion for A Unique Canadian Brewery
Imagine your workplace was about to close down, and everyone was going to lose their jobs. Pretty scary thought, isn't it? Thankfully, in most businesses, you are surrounded with like-minded individuals. When an impending closure spelt the end of an area and the loss of jobs for 40 employees, 16 brave men put their life savings together to start their own brewery (Great Western Brewery). They took a chance and founded Original 16. Today, Great Western Brewery is one of Canada's most successful regional brewers and an internationally recognised producer of world-class beer.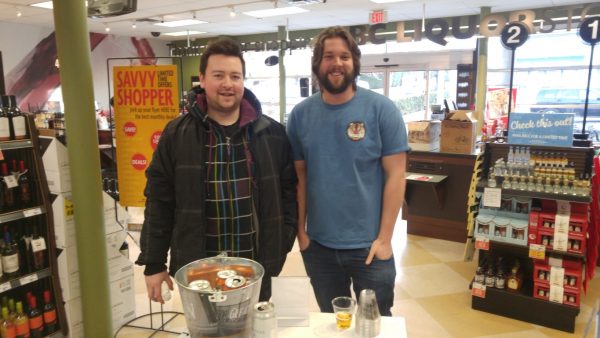 Brewed in Saskatoon, Saskatchewan, this is a Canadian success story we are proud to represent. Here at Tigris, we promote great brands and businesses to potential and current consumers. What's the best way to promote a beverage? In-store sampling!
GWB provided Tigris with a list of 25 stores to target throughout January 13-28. The samplings were only to occur on Fridays and Saturdays, which are known for high traffic within the selected stores. We reached out to our qualified brand ambassadors and created a team of certified individuals to rotate product sampling each weekend. Once we had the right people in place, our client was to send supplies to the staff.
Product Promotion is All About the Branding!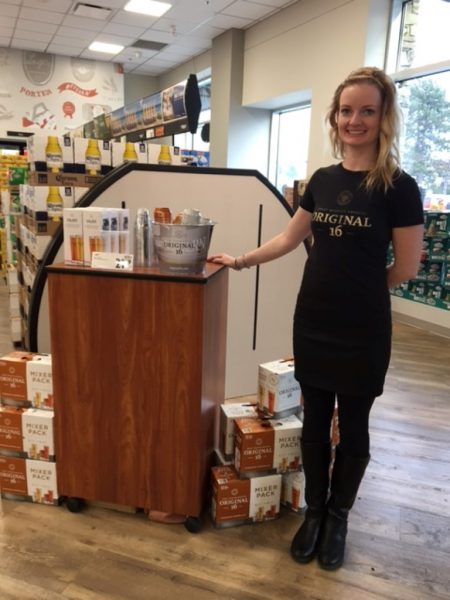 As you know, most people are usually in a rush to get in and out of stores. Especially within a liquor store on a weekend, because customers usually know what they want and aren't browsing around. To grab their attention, a brand must have an eye-catching product promotion. Original 16 sent our team Original 16 black t-shirts, plastic branded table covers and branded sampling cups. Doesn't Courtney look professional in her uniform?
Although our team looks the part, it's important that they are also able to sell the product. It's important to have realistic sales goal in mind while sampling. For each shift, our team was to sell a minimum of 12 Mixer Packs. That's 3 cases per hour, which is a reasonable goal! The purpose of the Mixer Pack is to give customers a deal for purchasing their two favourite products. The pack includes 6 Canadian Pale Ale + 6 Canadian Copper Ale.
Our team was able to consistently sample and sell the product to beer drinkers. As a result, Original 16 has selected another 25 stores for a sampling in February. Our team is excited to meet and surpass those sales goals!
Making Your Product Promotion Measurable
It's not enough to simply track sales. Because you need to know everything you can about the people purchasing your product. Our team observes and tracks down various facts about each person that samples the product. This includes gender, age and weather conditions. In addition, our team asks each sampler for feedback. They ask them about the branding, taste and price. All of this informative is documented into a detailed report for the client after each product promotion.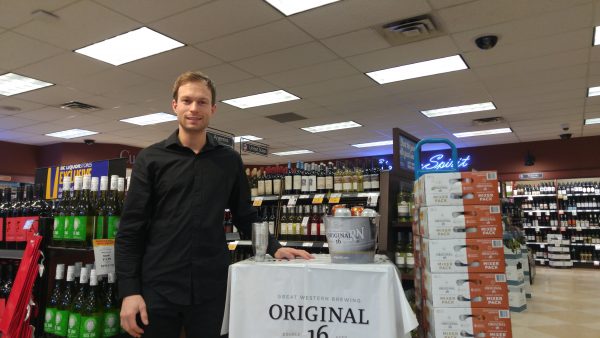 This information will help our clients learn more about their target demographic. As a result, you can see why product sampling is so valuable. You increase sales and new consumers while learning more about your audience!
Execute an Effective Product Promotion
Gain exposure, increase sales and collect valuable information with a product promotion. Tigris operates in over 15 markets across Canada including Toronto, Calgary, Ottawa and Vancouver. Contact us today for a free quote on our experiential staffing services.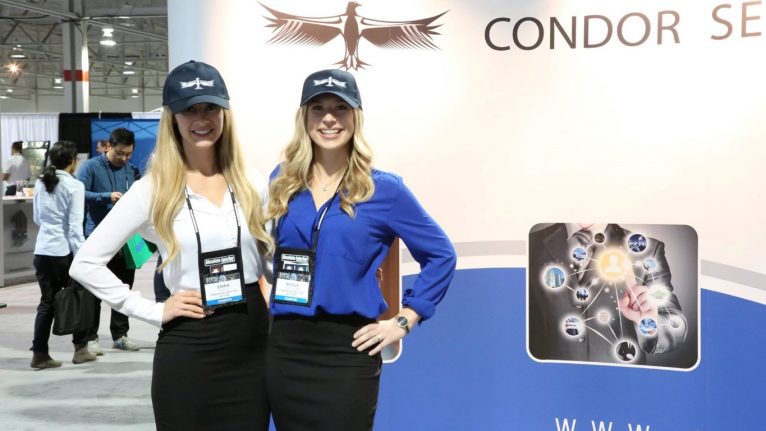 As the Marketing Sales Manager at Tigris, Nicole is responsible for Tigris' internet marketing, social media, and sales. In addition, she assists with event planning and coordination. Nicole earned her Digital Marketing and Sales Certification in 2015 to support her role at Tigris. Currently, she is completing her Social Media Marketing Certificate at George Brown College. With all this education in addition to her Bachelor's Degree from Ryerson, she's fully equipped for the job!
Learn more about Nicole and how far she's come since her very first event as a brand ambassador with Tigris!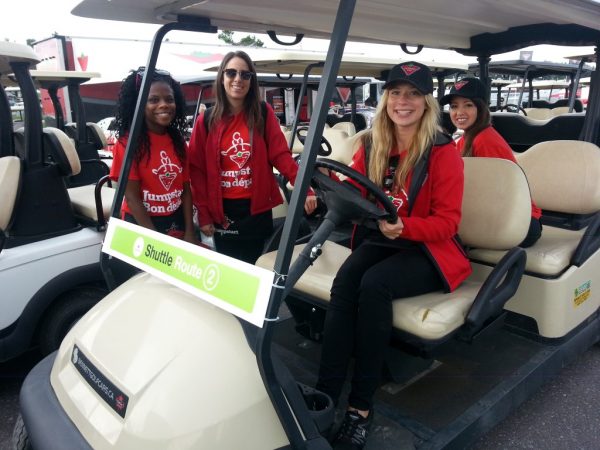 How did your journey as the Marketing Sales Manager with Tigris begin?
I'm scrolling through Instagram one day and spot a post for upcoming Tigris group interviews in Toronto. At the time, I was attending Ryerson for Radio and Television Arts, working for 99.9 Virgin Radio on the events team and as a Barista at Second Cup. Like many of our staff, I am a serious multi-tasker! I had never heard of brand ambassadors or promotional models before, and after taking a quick look at the Tigris website, I was instantly intrigued.
As instructed, I followed the process and submitted my photos and resume, then attended the group interviews in Toronto. I remember leaving those interviews truly inspired – not only by the women leading the interview but from the people who attended. Little did I know, one year later I would be hosting those group interviews!
My very first event was the Canadian Tire NASCAR weekend. I worked alongside 30 other brand ambassadors and was blown away that I was actually getting paid to have this much fun.
That spring, I graduated from Ryerson and started applying for full-time jobs. Coincidentally, Serena was hiring within the head office. Although I applied for a position I wasn't quite yet qualified for, Serena met with me and offered me a part time position. today I am the Marketing Sales Manager at Tigris and I am responsible for our social media, website content, incoming sales, quotes, recruiting, as well as managing events.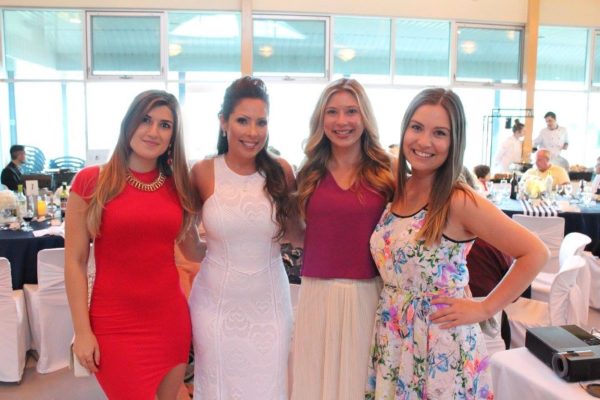 What motivates you to get up and do a great job every day?
Definitely, the people I work with. Our clients, brand ambassadors and the women that work alongside me in the head office are all truly inspiring people. Especially the women in the office – we are all so different and talented in various ways that it makes each day pretty interesting!
If you could go one place in the world, where would it be and why?
There isn't one specific place I'd like to go, but I aim to travel to two destinations per year. Tackle the world one trip at a time!
What makes your life rewarding?
That feeling you get when you've helped, motivated or collaborated with someone.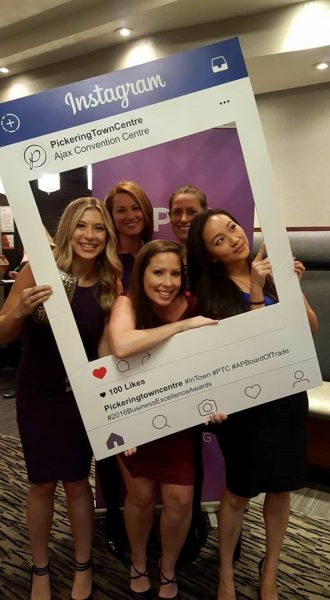 Is what you're doing now (Marketing Sales Manager) what you always wanted to do growing up?
I didn't even know my job existed when I was growing up (I had no idea what experiential marketing was). Growing up, I wanted to be an orthodontist but me and physics didn't work out so well. I went to Ryerson hoping to be the next Cheryl Hickey. Along with classes in front of the camera, my program included several writing courses. I'm an avid reader and realized writing was something I enjoyed much more than reading off a screen, so I worked on pursuing those skills instead. Now I write Tigris' blog posts, social media, event portfolios, newsletters and press releases!
Describe your ideal weekend.
My ideal weekend includes getting in a quick workout, singing karaoke with friends and eating dessert.
If You Could Live In A Book, TV Show Or Movie, What Would It Be?
Right now I'm obsessed with Nashville – I'd love to live in that TV show and be a singer under Rayna James' record label.
What are the three top traits you look for in a best friend?
I surround myself with people who motivate, inspire and make me laugh uncontrollably.
Dead or Alive, who would you have dinner with and what would you order?
I absolutely love Blake Lively – from her sense of style to the roles she's played, I'm a definitely a fan. We'd go for dessert and I'd order either a chocolate molten lava cake or New York style cheesecake.
Tigris works with many young professionals. Do you have any advice for the staff you work with?
Value each and every relationship you make, and stay in contact with the people you meet.
– Nicole Delorme, Marketing Sales Manager
Save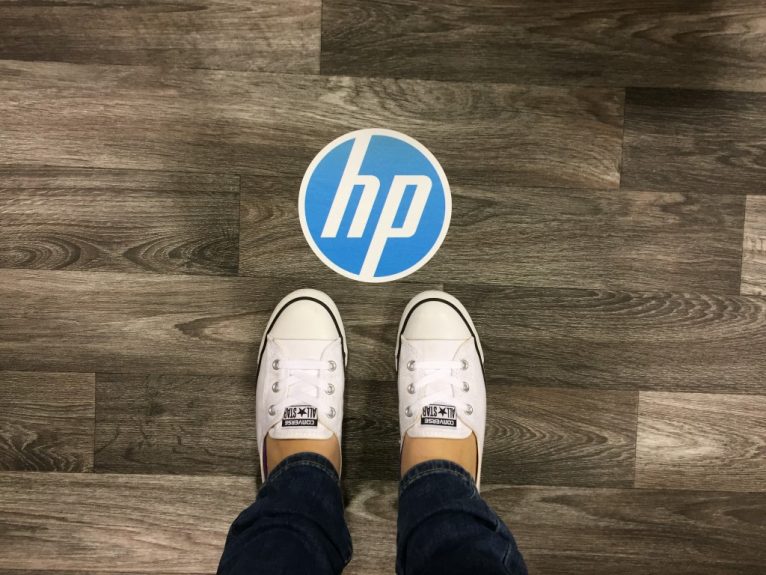 Trade show season is upon us! At each trade show, there are hundreds of exhibitors, so it's crucial to develop a strategy to ensure you stand out from the crowd. Currently, companies are looking for promotional advertising strategies to build their brands. One company who is undertaking these initiatives is HP Canada.
As a leading technology company, HP Canada focuses on products and service, while offering a wide range of business solutions. Their recent promotion ensures users that printing from home is right the first time and every time.
You probably already know that even the simplest DIY project requires some effort. Anyone else spend hours on Pinterest? But with original HP Ink, Do-It-Yourself projects from home are completed effortlessly with high quality and performance.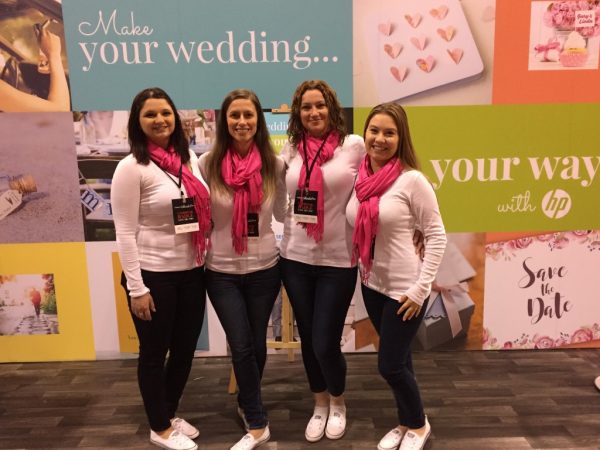 Promotional Advertising for Toronto's Brides
Have you ever planned a wedding? I'm sure you can imagine all of the work that goes into planning a day many have looked forward to their entire lives. This includes venue, wedding dress, caterers, musicians, invitations and more!
In a WeddingBells.ca survey of 2,309 Canadians, couples nearing or just coming away from the big day indicated they believed the average expected cost of a Canadian wedding should ring in at around $22,429 – or $27,899 with a honeymoon. – Golden Girl Finance
As you can see, weddings come with a hefty price tag. That's why many brides plan to DIY several components of their big day to avoid accumulating costs. HP Canada's promotional advertising initiative at the Toronto Bridal Show was to show brides they can use their products to print high-quality images at home.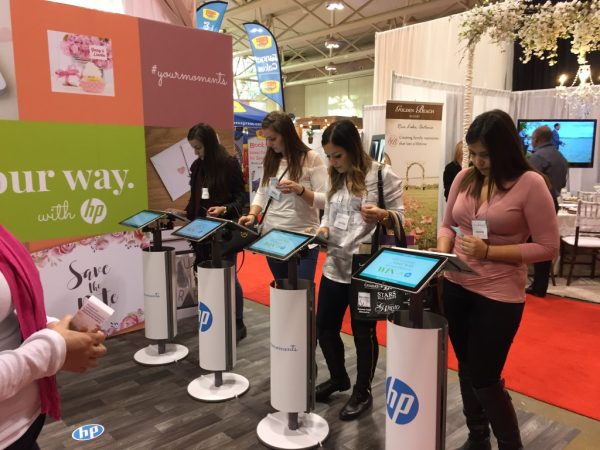 The Ultimate DIY For The Creative Bride
Tigris teamed up with Starshot and HP Canada to promote original HP ink. Other products on site consisted of HP Envy 7640 e-All-in-One Printer, HP Sprocket*, and HP Deskjet 3755 Wireless All-in-One Printer. HP Sprocket allows consumers to print photos from their smartphones instantly using Hp ePrint app. Brides and grooms are able to print all their wedding needs, such as, Save the Date, wedding invitations, shower decorations, and wedding photos from the comfort of home. By making your wedding your way, brides are able to customise and personalise their special day. Because we all know if we want something done right, we do it ourselves!
HP Contests & Giveaways for the Bride to Be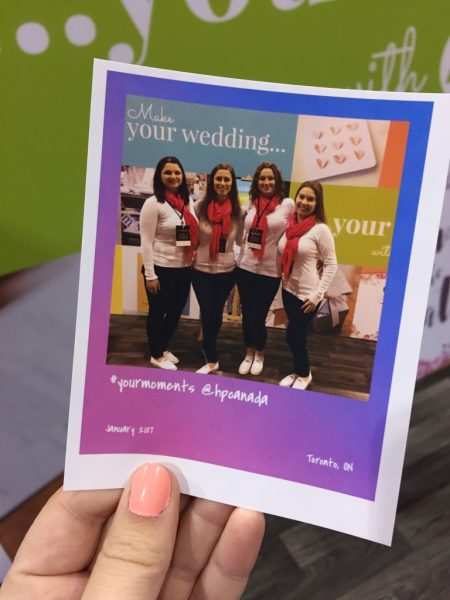 As mentioned earlier, it's important to make your booth stand out from the hundreds of exhibitors on site. You want people talking about your brand! You may be wondering how HP Canada maintained a busy booth for the entire duration of the trade show. Well, they offered a unique contest that any bride would love to win. Ten very lucky brides (plus their guests!) had a chance to win an exclusive dinner with celebrity wedding planner, Jeffry Roick. The dinner will be held on Valentine's Day, and he's there to talk weddings with the winners!
Now, if you've ever been to a trade show, you know it's all about the freebies. Contestants were able to walk away with a package of HP Social Media SnapShot Paper and a HP Original Ink postcard. The postcard offered $10 off of HP ink and $50 off on HP printers online. Coupons encourage people to buy and keeps them thinking about your product.
HP Social Media SnapShot Paper makes printing from your camera roll or social media fun and easy. By using the HP app, brides and grooms can print their favourite memories from their special day onto peel and stick backing paper.
Promotional Advertising At Your Next Trade Show
Look out for HP Canada at the Edmonton, Calgary and Ottawa Bridal Shows! Our Tigris team will be hosting their booths at each show.
As you can see, exhibiting at a trade show is similar to planning a wedding. There are many components to consider including contests, giveaways, engagement and promotional staff. Here at Tigris, we create, plan and staff memorable events for clients across Canada. Whether you need the ideas or simply the staff to bring your brand to life, we've got you covered! Contact Tigris today for a free quote on our experiential services.

How do you go about celebrating your best year yet? Throw nationwide holiday staff parties of course! Tigris events staff could be found working more than 32,000 hours on 4,500 shifts and 1,200+ activations in 2016. That's a 30% increase over our 2015 events. Needless to say, we have lots to be thankful for and want to show gratitude with the hard-working members of our team.
We've been working with and getting to know some amazing staff across the country. What better way to ring in the New Year and celebrate our successes than with holiday staff parties in not only 1 but 4 of our major markets?  This past Sunday, Tigris held its 13th Annual Holiday Staff Party in Toronto as well as our 1st Holiday Staff Parties in Montreal, Calgary, and Vancouver!
Planning for our Holiday Staff Parties
Planning holiday staff parties is not an easy feat, especially when your party is coinciding with so many others over the holiday season. With family gatherings, last minute gift shopping, traveling plans, vacations, and exams, it's hard to get everyone under one roof. Even though we have nearly 600 people on our Toronto roster, past years have proven that only 10-15% of our roster makes it out. That's why this year, we did things a little differently.
The Schedule
In previous years, holiday staff parties have been held in late November or early December. This year, however, we opted to schedule the parties for Sun., Jan. 8. Our team was interested in selecting this date to avoid conflicts with other commitments. Being a Sunday evening, guests can run their errands before the party, but go home early enough to take on the new week!
The Venues
Our Account Coordinator, Joanna, spent lots of time researching tons of cool venues in each of the four cities before deciding on locations (named below) worthy enough for our holiday staff parties. We brainstormed a few places in Toronto, including iDarts, Ripley's Aquarium, and Skyzone.
The Invites
We utilized a variety of methods to round up the guests for our holiday staff parties. EventBrite was a huge help, as our guests could RSVP directly on their website. EventBrite has an instant notification system so we were consistently in the know about who was attending.  In addition, Facebook event invites were created so our staff can see the guest list. We get it, most of us make decisions about whether to attend an event based on who else is going! As the deadline to purchase tickets neared, we also sent out personal reminders via email, text and phone calls. Each city had a sizeable guest list by Jan. 5 and we were pumped!
How were the Holiday Staff Parties?
On the evening of the 8th, Tigris staff filed into pubs and bars in each of the four major cities for their respective holiday staff parties. Our Toronto staff dressed to impress at the trendy Ballroom in the heart of downtown Toronto.
Tigris Head Office Team gave each guest drink tickets for the Turkey Bar as well as a raffle ticket for the prize draw. Delicious food platters were spread throughout the private party room and servers emerged in waves with additional mouthwatering appetizers. The BBQ grilled chicken skewers and mini mac n' cheese were team favourites!
The party came in full swing around 7pm. Serious smack talking could be overheard by the two pool tables, coupled by the thunderous crash of bowling pins in the two private bowling lanes.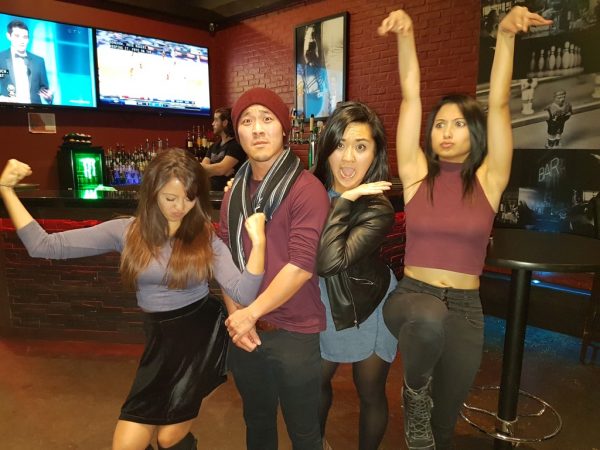 Over in Montreal…
Tigris staff could be found indulging in goodies at the Bishop & Bagg, an authentic British pub in Mile-End. At 7:01pm, our Regional Account Manager & host, Tommy posted a live Facebook video of guests clinking glasses for a toast. This led to a chain of live videos from each party being posted across the country. While we only had a small group of guests attend this party, they were touched that they finally had the opportunity to partake in a holiday celebration with some of their co-workers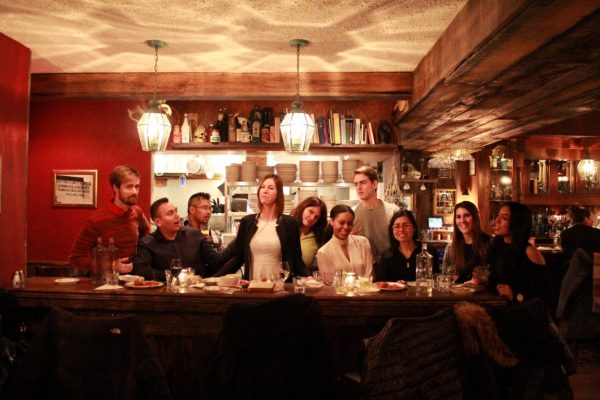 A couple time zones behind in Calgary…
Tigris staff were mixing and mingling at the Hose and the Hound. Our regional account manager for Calgary went live on Facebook interviewing guests about their favourite part about working with Tigris. One events staff, Tara said, "it's the different sorts of events, the level of professionalism, and the follow through with what they [Tigris] say." Rayna said she really enjoyed working the Canada Beef event, which is always well organized and fun.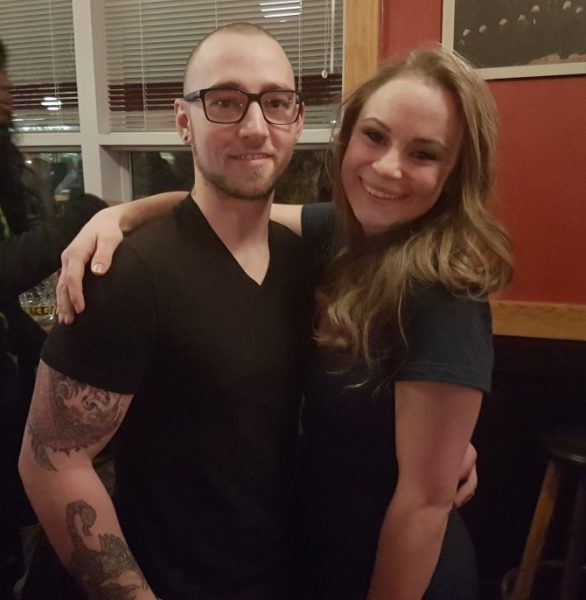 On the West Coast…
Tigris Event Manager, Jaime was busy chatting with Tigris promotional models at Doolins, an Irish Pub. When asked why she loves working with Tigris, Paris exclaimed, "because of the people I get to work with!" Holding up her wine glass, Yvonne said her reason was because of the awesome holiday staff parties that Tigris throws. YAY! We had closer to 30 team members hit up our Vancouver party – the 2nd largest crowd next to Toronto. What a great group!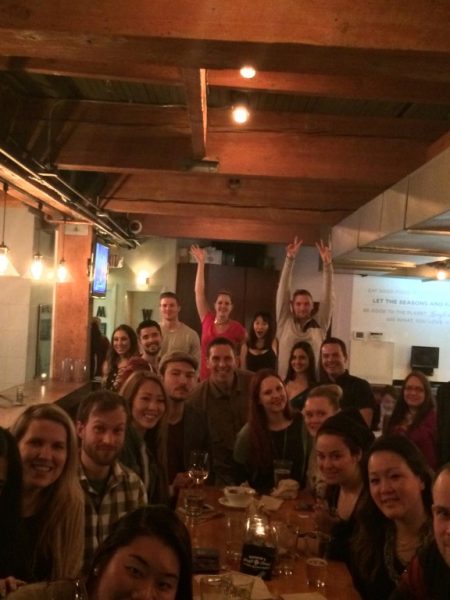 Near the end of the night, we raffle prizes were drawn to further to show our appreciation for staff who made it out to party in the freezing cold. We gave away lots of sweet prizes, including $25-$100 gift cards to The Keg, Sportchek, Cineplex and many other places. Congratulations to all of our team members who took home added bonuses in each of our cities. The parties went off without a hitch and team members had a blast. Our management team had so much fun chatting with old friends and meeting new ones. Even our CEO came into the office on Monday morning with no voice so you know we had a good time! To check out all of the photos from the parties, check out our facebook fan page!
Since the Tigris holiday staff parties this year were so fun, we're thinking of throwing Tigris Summer Staff Parties! What do you think?
I'm already daydreaming about those pink drinks on a patio or a friendly game of volleyball by the beach!
To find out more about what Tigris does when we're not having holiday staff parties, please visit the rest of this website or call us at 416-283-9119. If you're interested in joining the team, please send 2-3 photos in addition to your resume to recruiting@tigriseventsinc.com. If eligible, one of our recruiters will be in contact to schedule an interview.