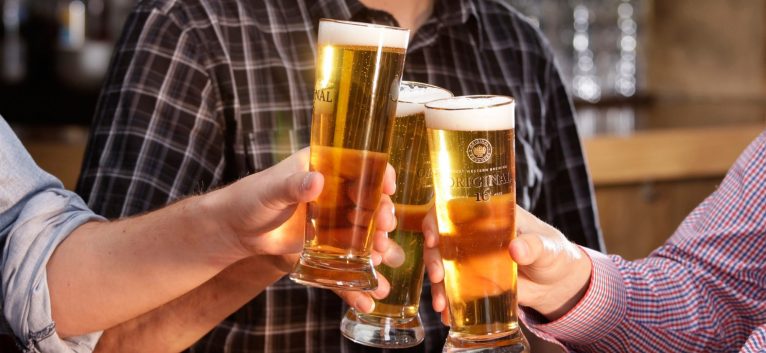 When the Presidents slogan is "We eat, drink and sleep beer", we figured we could get behind a company like that! As a fellow small business with a lot of passion, Tigris is pleased to announce our series of samplings with Original 16.
Product Promotion for A Unique Canadian Brewery
Imagine your workplace was about to close down, and everyone was going to lose their jobs. Pretty scary thought, isn't it? Thankfully, in most businesses, you are surrounded with like-minded individuals. When an impending closure spelt the end of an area and the loss of jobs for 40 employees, 16 brave men put their life savings together to start their own brewery (Great Western Brewery). They took a chance and founded Original 16. Today, Great Western Brewery is one of Canada's most successful regional brewers and an internationally recognised producer of world-class beer.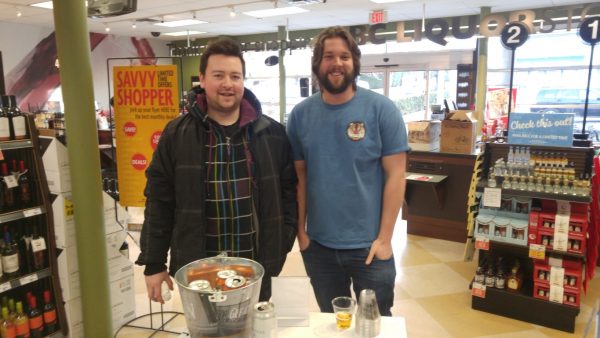 Brewed in Saskatoon, Saskatchewan, this is a Canadian success story we are proud to represent. Here at Tigris, we promote great brands and businesses to potential and current consumers. What's the best way to promote a beverage? In-store sampling!
GWB provided Tigris with a list of 25 stores to target throughout January 13-28. The samplings were only to occur on Fridays and Saturdays, which are known for high traffic within the selected stores. We reached out to our qualified brand ambassadors and created a team of certified individuals to rotate product sampling each weekend. Once we had the right people in place, our client was to send supplies to the staff.
Product Promotion is All About the Branding!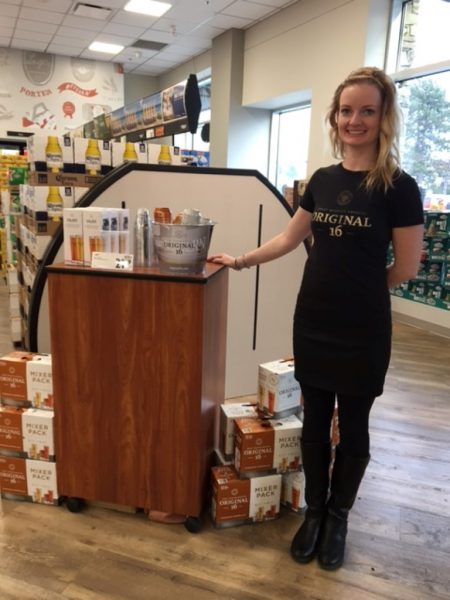 As you know, most people are usually in a rush to get in and out of stores. Especially within a liquor store on a weekend, because customers usually know what they want and aren't browsing around. To grab their attention, a brand must have an eye-catching product promotion. Original 16 sent our team Original 16 black t-shirts, plastic branded table covers and branded sampling cups. Doesn't Courtney look professional in her uniform?
Although our team looks the part, it's important that they are also able to sell the product. It's important to have realistic sales goal in mind while sampling. For each shift, our team was to sell a minimum of 12 Mixer Packs. That's 3 cases per hour, which is a reasonable goal! The purpose of the Mixer Pack is to give customers a deal for purchasing their two favourite products. The pack includes 6 Canadian Pale Ale + 6 Canadian Copper Ale.
Our team was able to consistently sample and sell the product to beer drinkers. As a result, Original 16 has selected another 25 stores for a sampling in February. Our team is excited to meet and surpass those sales goals!
Making Your Product Promotion Measurable
It's not enough to simply track sales. Because you need to know everything you can about the people purchasing your product. Our team observes and tracks down various facts about each person that samples the product. This includes gender, age and weather conditions. In addition, our team asks each sampler for feedback. They ask them about the branding, taste and price. All of this informative is documented into a detailed report for the client after each product promotion.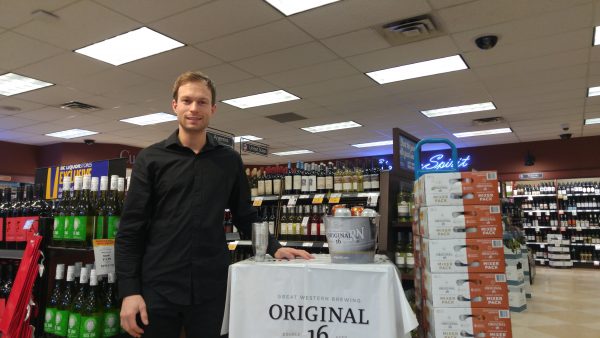 This information will help our clients learn more about their target demographic. As a result, you can see why product sampling is so valuable. You increase sales and new consumers while learning more about your audience!
Execute an Effective Product Promotion
Gain exposure, increase sales and collect valuable information with a product promotion. Tigris operates in over 15 markets across Canada including Toronto, Calgary, Ottawa and Vancouver. Contact us today for a free quote on our experiential staffing services.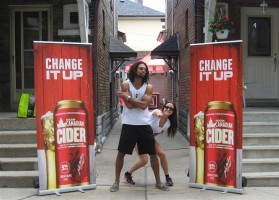 How To Create Results Driven Street Team Brand Ambassadors
Wouldn't it be amazing if you could create an exceptional street team of brand ambassadors to distribute, educate and promote your product? You probably already know that experiential marketing works best; allowing your consumers to directly experience your brand is the number one way to create brand loyalty and increase brand awareness. Using street team brand ambassadors to distribute your product or spread key messaging is a form of experiential marketing. The brand ambassadors that comprise of your street team are forming relationships with your consumers for a relativity low price compared to television and print advertisements.
Have you noticed yet that not all street teams are effective? Just think about that time an individual tried to offer you a free sample and you kept your head down or picked up your pace. You've got to wonder why some street teams are successful while others are not. We've outlined 5 secrets of a successful street team so your next outdoor promotion can achieve maximum results.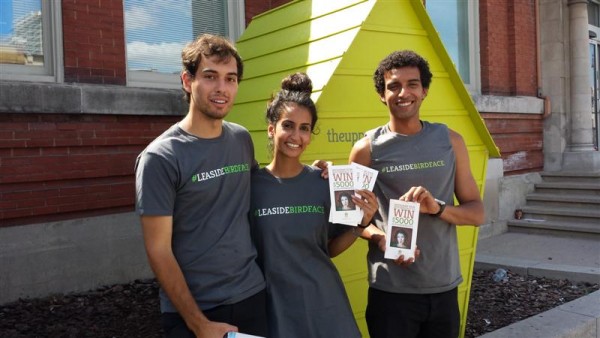 5 Secrets Of Successful Street Team Brand Ambassadors
Research The Perfect Location
You can't just stick a team in the middle of Timbuktu and expect them to distribute 300,000 samples of your product. You also can't place a street team for organic food in front of a McDonald's. It's crucial to select an appropriate time and location for your street team to appear. Figure out where your target audience will be and place the product directly in their path.
For example, Tigris is working with Maverick Brands to execute a street promotion for a pure organic beverage. They picked the ultimate location – outside of the Vancouver Convention Centre, during the weekend of CHFA.  The Canadian Health Food Association (CHFA) is Canada's largest trade association dedicated to natural health and organic products. The brand is aware of the event and realizes that their target audience will be in attendance. What better way to get noticed than to stop by an event where you know your consumer will be?
Select The Right Team
Age, gender, ethnicity, appearance, education, languages, and availability all play a role in selecting the right team of brand ambassadors to promote your product. An event staffing agency will assist you by creating a team that aligns with your brand, but it's helpful if you know what you're looking for. Be aware of your product and brand image to narrow down the perfect representatives for your product. Who does your target audience relate to?
A great example of a diversified team of brand ambassadors was for the Metropolis at Metrotown Black Friday promotion in November 2014. The client requested staff bilingual in Chinese, Cantonese or Mandarin because they knew their consumers base well and were able to identify an appropriate team for the special promotion.
 Design Eye Catching Uniforms
You don't need to cover your brand ambassadors in feathers and sparkles (although that may help draw attention!) but it's important to provide your street team with an appropriate uniform. You also need to be aware of the weather conditions! Do you need branded t-shirts and umbrellas? Or branded t-shirts and matching jackets? Your team will be impossible to miss if they are all clearly branded and matching. It will also increase the level of professionalism and their level of authority to the public.
If you want to go above and beyond branded uniforms, try a walking billboard promotion! Lightweight and comfortable, brand ambassadors are able to wear these backpack billboards for several hours at a time. The billboard will display your brand and literally turn heads. It's an effective method to get consumers to stop, and once they do, the street team can place your product in their hands! Speaking of which, we have events staff showcasing advertising using these billboards for Zoocasa and RBC in Toronto this month – so keep on the look out!
Provide Clear Product Messaging (And Conversation Starters!)
So now you've got the best looking street team ever. Here's the bottom line; if you're street team isn't well informed, they won't be able to accomplish anything. Be sure to tell the temporary staffing agency the main features and benefits of your product so they aren't simply handing out items they know nothing about. What makes your product unique? Why should consumers choose you? Relay this information to the agency so they can prepare your street team and make people desire your product.
Sometimes, for whatever reason, people don't want free stuff. They are too preoccupied, busy or afraid of the individual selling for them to accept the product. Conversations starters are super important and effective. Instead of saying "Would you like a free sample?" have your brand ambassadors say "Have you got your free sample of ____"? This is effective because it outlines FOMO (the fear of missing out). The consumer isn't given a choice; instead they automatically begin to think "Wait, no, I haven't gotten one! Who else did? What is it?" That's when the brand ambassador begins to relay the product information and create a memorable experience for the consumer.
Be Ready for FAQ's
Street team brand ambassadors are walking, talking advertisements for your product. They need to know as much as they can about your product to represent your brand as accurately as possible. Be transparent and tell the truth! Prepare your brand ambassadors for the tough questions. Do you test on animals? Where do you get your ingredients? What does fair trade mean? Your street team will engage with thousands of people per day, and some are bound to ask the hard questions. It's better to be prepared then have your team stammering for answers.
Are you ready to create an amazing street team, increase brand awareness, brand loyalty, and sales? Spring has just begun and this is the perfect opportunity to have a street team of brand ambassadors distributing your product. Tigris has brand ambassadors all across Canada, including Toronto, Montreal, Vancouver and Calgary. Call us today for a FREE quote on street teams, event staffing, or creative services at 416.283.9119.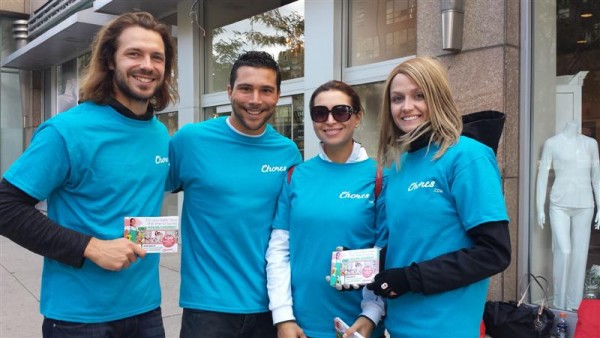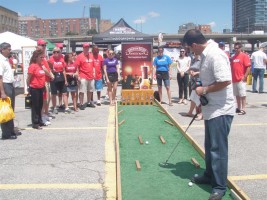 The Power of Experiential Marketing Opportunities in the Ever Evolving World Of Advertising
If a picture is worth a thousand words than how about an experience? We'd bet on well over a million!
It's safe to say that traditional methods of marketing are still widely used and undeniably will continue to be for some time to come but although this flame is still far from burning out, there are several alternative approaches unremittingly surfacing and conquering the minds of millennials. All of this made possible through something we like to call the "web" and you know exactly where and what we're talking about – social media and online marketing that utilize platforms such as Facebook, Instagram, Twitter and the filmstrip of advertisements they support on the invisible margins of your screen. Perhaps the success rate of customer acquisition is not all that bad using this method of marketing but is it also making retention increasingly more challenging? We can bluntly tell you that it is and it's no surprise either. Our computer and phone screens have become battlefields where corporations and even individuals are fighting to claim their share of popularity, likes, views and ultimately, you guessed it – sales.
So they say believe only half of what you see and none of what you hear but we say trust a lot more of what you experience, especially when it comes to marketing. Imagine something extremely effective that goes beyond the e-world where real connections are made with those you want to make them with. Now imagine your brand living, breathing and making real-time connections with your target consumers. Experiential marketing makes this possible and you're about to learn why experiential marketing opportunities are far greater and more beneficial than you ever thought!
Bringing B2C Experiential Marketing Opportunities To Life
B2C companies employ different marketing campaigns for publicizing their goods and services but in many cases they do not have the specialized manpower necessary to execute for experiential. This is where a marketing agency such as Tigris becomes the hub of all of your campaigns in the experiential marketing world which include street promotions, trade shows, conferences, sales assists and special events just to name few possible initiatives. B2C campaigns are relatively short in duration thus the urgent need to secure the prospective customer's interest very quickly and swiftly. A key way to do this when it comes to experiential initiatives such as those outlined above is to secure the right people to represent your brand and communicate the benefits effectively to seize these experiential marketing opportunities.
Here are some (not all!) different experiential approaches that several reputable companies have used to engage customers and how Tigris helped them make it happen:
1. PMA Brands (Campari Group) – Product Sampling
Tigris has been working with PMA Agencies (now known as Campari Group) regularly since May 2012 to help get a series of brands from their portfolio into the hands of consumers across the GTA and central Toronto as well as Calgary and Banff. For two and a half years, Tigris has booked and managed teams of 12-15 promotional models in each market for 2-12 events monthly. These core teams who were hand picked and trained were dedicated to executing alcohol sampling at various bars, lounges, restaurants, golf courses, concerts and special events. Not only are the girls stunning, extremely knowledgeable and friendly but they have take care of set-up and tear-down which includes a mini bar, banners/signage and supplies. The goal behind these sampling initiatives was to introduce consumers to a brand they may or may not have tried before, give them a VIP experience and communicate the key tasting notes, drink recipes and interested information about the spirits to drive awareness and sales.
2. EXPRESS – Mall Promotion
Who likes shopping for the latest fashion trends? We sure do! Tigris drew up a comprehensive marketing campaign with our media and creative partners to help EXPRESS strengthen its presence in the Canadian market with style! We couldn't think of a better time than TIFF to show off the custom made pop-up closet, stet and repeat photo op, customer tote bag logo printing and best of all – EXPRESS gifts cards valued up to $500 that were up for grabs with an instant win text messaging contest! The pop up display, amazing prizes and beautiful brand ambassadors traveled around the GTA to various shopping centres including Toronto Eaton Centre and Bramalea as well as Rideau Centre and Byward Market in Ottawa. The buzz generated was tremendous and the client confirmed an incremental lift in sales at each of the locations.
3. Taste of Nature – Trade Shows
Products with a niche target demographic and lifestyle require very direct marketing strategies. Trade shows are a great way to get a high volume of the right people in the same room at the same time. Taste of Nature teamed up with Tigris to take advantage of these experiential marketing opportunities to set up a truly eye catching booth at the National Women's Show and Taste of Toronto to accelerate product trial. Between these two events alone, over 40,000 samples were distributed, including many to consumers who had never heard of or tried the amazing delicious and nutrition fruit and nut bars! Consumers are hesitate to spend money on things they've never tried before so these sample sized taste tests are an excellent way to convert customers; when you have an amazing product like Taste of Nature does, you don't have to do much convincing!
4. Canadian Tire – Special Events
Tigris has been working with Canadian Tire since May 2012 and boy do we have a list of exhilarating events to lay out from NASCAR to the Celebration of Hockey, Holiday Product Promotions, Boots & Hearts, Sport Chek, JumpStart and PartSource Promotions, the National Figure Skating Championships, the Baking & Sweets Shows and the list goes on! From a single staff to teams of over 30, Tigris has had the pleasure of assisting with an array of special events for Canadian Tire with something for people of all ages in the mix. Canadian Tire is a retail giant and their involvement in these high recognition and participation events is an excellent way to remain top of mind with consumers in a feel-good kind of way 🙂
5. Cisco Connect & Intuit Quickbooks – Conferences
First impressions are important and putting your company's best foot forward is imperative when you put in the time and effort to host a conference. To ensure a seamless execution, event marketing agency Starshot teamed up with Tigris to assist with staffing a series of conferences in Montreal, Calgary, Edmonton, Halifax, Vancouver and Toronto for Cisco Connects and Intuit Quickbooks throughout Nov-Dec 2014. Our teams, ranging in size from 2-5 event staff per city were responsible for setting up, greeting and registering guests and lead scanning. Why would you want to have on point and polished staff for your corporate events? They are a scalable extension of your current team, effortlessly blending and giving you peace of mind while you get down to business. They also help you give your guests a personalized VIP experience. There is nothing worse than getting to an event and waiting forever to get your badge or not being able to find someone when you have a question that needs answered. By bringing extra support onsite, not only do you save money in associated travel costs to fly your colleagues city to city with you, you can guarantee quick service for your guests and give them a positive and professional experience.
6. Samsung – Product Launch and Sales Assist
There are multiple tiers of marketing initiatives when gearing up for a successful product launch but we feel that getting your product in the hands of consumers and showing them the benefits first hand will be an integral part of the process. Samsung leveraged Tigris' experiential marketing experience to concept an innovative engagement to launch what is now one of the hottest toys in the telecom world – the Samsung Galaxy. Tigris sales staff were stationed at 48 Source stores across Canada to engage customers, encourage them to participate in a "Brilliant Summer Story" contest for the chance to win a prize pack valued at $3,600, showcase the handset and drive sales. Over the span of the month long program, devices had sold our in over half of the locations! The sales increased exponentially during and post activation and while 4.5 years have passed since this product hit the market, we are not surprised to see it's still doing so well.
You better believe that among millennials 18 to 34 year olds, that experiential marketing is particularly relevant. This generation alone yields a whopping $200 billion in purchasing power in the North American market and despite how tech savvy and inclined they are to use the net, they are more likely to find value in experiences, not things. Music festivals, trendy restaurants, travel and events are amongst the most common things millennials tend to spend their dollars on. Marketers within companies have increased their experiential marketing budgets by approximately 5 percent annually and this shift isn't by chance. The beauty of experiential marketing opportunities is that not only are they consumer focused with a personal face-to-face impact but they can later be shared and circulated online as well – talk about integration at it's finest! Presence is unquestionably powerful but so are the connections made virtually as they extend beyond the reach of individual experiences to much wider audiences. It's well worth considering the array of experiential marketing opportunities next time you're looking to connect your brand to users and consumers.
Are you looking for a way to clear cut the clutter and reach your customer better, faster and with a stronger message than ever? Leverage our experiential marketing expertise and vibrant, head turning events staff to strategically connect to consumers and drive results for your business. Whether you're seeking a creative concept or just need the right people to execute one you've already got, the experiential marketing opportunities are endless – give us a call at 419.283.9119 or click here. Let's bring YOUR brand to life!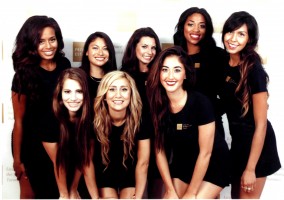 How are small businesses recruiting top temporary staff across Canada? This is a question many of you may wonder. Here at Tigris, we have four hard working, full-time event professionals at head office. We boast consistently that our services are available in over 15 different markets across Canada; Vancouver, Calgary and Ottawa to name a few. How is this small team recruiting top temporary staff across Canada with only four full time employees? The answer is organization and communication.
We host interviews in each location depending on the number of events we have available in each city. For example, many of our clients are Toronto based and their events take place in Toronto as well.  That is why we host Toronto talent recruitment sessions every other month throughout the year followed by Calgary which is every 2-3 months consistently.. In other regions like Vancouver and Montreal, we host interviews about 3 times a year. Recently we have been contacted for several events in Edmonton and Ottawa, so we are in the process of expanding our roster in those specific locations.
Recruiting Top Temporary Staff across Canada with the Help of our Regional Managers
Now that you know when and where we host our interviews, you may be wondering how we find and select the best talent for our roster. Temporary staffing, promotional modeling and working as a brand ambassador is not a full time job, and many people that work in these type of positions are simply looking for extra money, and in many casesare students. We choose our staff based on personality, experience, their interaction with others in the group interview, and personal appearance. Individuals are often referred to us by other events staff on our roster or apply to Tigris through our online advertisements that outline who we are and what their role as a brand ambassador or promotional model would entail. They apply with 2-3 photos and their resume. Based on this information, our marketing and HR assistant invites specific candidates for an interview in their area.
In situations where members from the head office are unable to host the interviews in areas like British Columbia and Alberta, we entrust our regional managers to host the interview sessions and select the successful candidates. The regional managers are staff that have been on our roster for several years and have a vast amount of experience as a team lead or event manager and have proven time after time to be an outstanding asset to Tigris. We prepare these individuals thoroughly on how to conduct the interview, which questions to ask, and what to look for in our candidates. After the interview is conducted, our regional manager will submit the results so we can call all of the successful candidates and welcomes them to our team. There are more event staffing and promotional modeling agencies than most realize who choose not to meet their staff face to face and rely entirely on the candidates online profile! This is a big risk for them and the brand's they represent if they haven't had the chance to get to know them – and for all intents and purposes, screen them so they know which events they would and wouldn't be a fit for. Tigris goes the extra mile by interviewing 95% of candidates face to face. The only exception to this may be smaller markets such as the Maritimes where there may only be 1-2 requests per year and the roster isn't large enough to designate a regional prime. If you're interested in working with Tigris, join our team!
Enlisting Our Core Values When We Are Recruiting Top Temporary Staff Across Canada
For each event, regardless of the size, our national or regional account manager creates an event protocol including general information and contact information for the client to duties and responsibilities, a schedule, key messaging and sales tips. Along with these details, we list Tigris' core values that we carry into every aspect of our work. From recruiting, hiring and managing staff to how we plan and execute events to client services, we believe that we are nothing and have nothing without a strong foundation to stand on. We believe in the power of presence – and this starts and ends with our people.
our core value #1: we are PASSIONATE about people
our core value #2: communication is the key!
our core value #3: respectability (respect & accountability)
our core value #4: Tigris is "T.E.C.D" out! TEAMWORK | EXCELLENCE | CREATIVITY | DYNAMIC
our core value #5: happiness makes the world go round!
Our core values remind us why we are in business and what mission we are looking to carry out with each and every event. This being said, people aren't perfect and while Tigris does go through extensive efforts to recruit, book and manage the best of the best, there are some cases where the day of the event arrives and unforeseen situations can arrive. In rare cases, staff cancel on short notice – or even rarer, some don't show up with no notice. What we've discovered is that even with 1 hours notice, we've been able to perform miracles. Recently we secured coverage at 4:30am for a 6am shift. Tigris truly goes above and beyond to deliver for our clients.
No matter how specific we are in choosing the staff that work for us and the amount of effort we put into these interviews and training, it is ultimately up to the individual if they choose to perform at their best. In most cases, there are extra staff willing and able to work in the situation some cancels or books – and our manager are on top of securing coverage when necessary. To further enforce the importance of showing up and showing up on time, there are appropriate penalties. As we're sure you'd agree, staff who don't show up to an event without calling their manager with at least 48 hours notice are immediately terminated. This may sound harsh, but staff who choose to cancel or renege on a commitment are not only potentially damaging the success of an event and our relationship with a client, they are also taking away an opportunity from another events staff who wanted and needed the work. It can be frustrating and disappointing – but fortunately, it is not a common occurrence for us. We stress to our staff that communication is key – we want our events staff to be 100% comfortable and dedicated to each event so we can deliver for our customers! We value our relationship with each client and pride ourselves in providing staff not only represent their brand to the best of their ability – but are a reliable, dependent resource for them. Top performers are also regularly rewarded with the opportunity to win monthly incentives and annual bonuses!
For information on how to ace an interview with Tigris, read our blog post here! If you would like to book our outstanding event services, please do not hesitate to call us today at 416.283.9119 for a toll free quote. As you can see, recruiting top temporary staff across Canada is an extensive process that we pride ourselves in and believe is necessary to provide the most professional staff for your events.