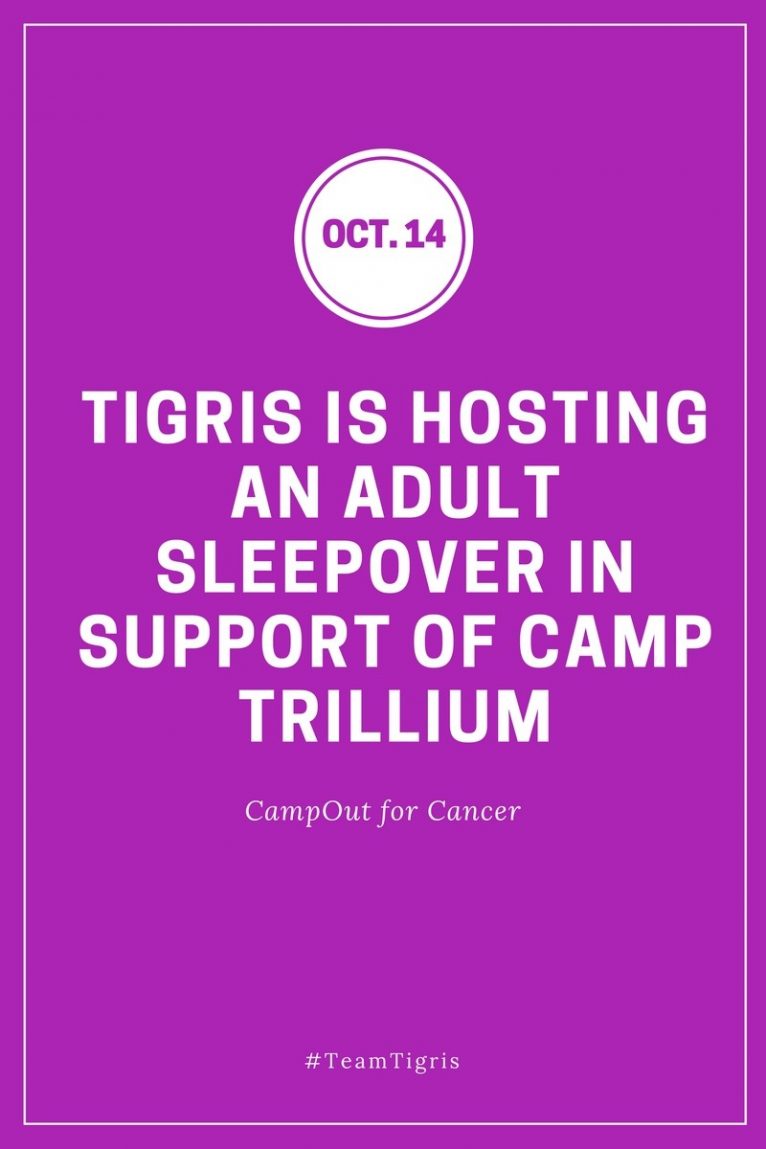 Wouldn't it be fun to show up somewhere cool with a sleeping bag, tons of snacks and camp out with your family, friends or co-workers? In addition, you'd be supporting a great cause. Think of an adult sleepover! We are so excited to be participating in CampOut for Cancer. It's a new fundraising event that will challenge our team to be creative in dreaming up how to camp out (or more realistically, camp in) on a cool October night this fall in support of Camp Trillium.
Camp Trillium is truly a camp like no other. It's the largest of its kind in North America, sending 3,100 campers each year to year-round camping and recreational experiences. The best part? It's at no cost to the families. It's privately funded, and a volunteer-based charity. And it's unique model of bringing entire families who live with cancer together at camp that has since been adopted by many other camps across North America.

The startling fact is, each year nearly 500 children in Ontario are diagnosed with cancer. So by donating to our Camp Out for Cancer fundraising campaign, you will be helping to send more kids who have been diagnosed with cancer to a place where they can spend time having fun with their brothers and sisters, make new friends, and forget about cancer for a while.
Why Camp Trillium and this Fundraising Event?
Serena Holmes, Tigris President and CEO, sits on the board of Camp Trillium. "I want to be part of something more meaningful and altruistic. I have amassed a lot of experience in events, marketing, management and business – and thought I would best be able to help by lending my expertise and network to an organization in need", says Serena. She has fulfilled 2 years of a 3 year term on the board. The majority of the impact she'll be able to make will be by sitting on a subcommittee focused on fundraising. She is also the Chair of Camp Out for Cancer! We're excited to be extending the invitation for this fundraising event to our team.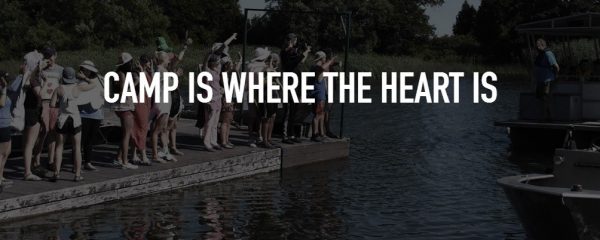 Here's How to Participate in the CampOut for Cancer Fundraising Event
Camp Out for Cancer is for everyone, and we're inviting our entire Canadian network to participate. Just click here to join. Registration only costs $25. As you fill out this form, you'll be asked to set your fundraising goal. We encourage everyone to set a personal fundraising goal of at least $100, but the sky is the limit. We are looking to raise $200,000 in year one and need your help! You can camp out or camp in with your family, friends or co-workers on Oct. 14. If you're not interested in camping, you can simply donate as well.
Not sure how to start fundraising? Camp Trillium shares several tips for fundraising which including sharing a personal story and sharing the opportunity online with your network.
Choosing a Campsite – Let's Get Creative!
Unfortunately, we realize we can't have our entire Tigris team fly to Toronto to camp out with our head office on October 14. That's why, depending on the number of registrants, we will coordinate a location in each city for our team to Camp Out together. We have a roster of 2,000 events staff nationwide across Canada. Can you imagine what an impact we can have as a team?
Not available to camp out? We would love your support. We have raised $625 of our $5,000 goal already. To donate to our team, click here.
If you have an idea for a creative campsite, let us know in the comments below! Options are limitless – from an observatory to roughing it in the outdoors, we're open to anything!! Thank you in advance for supporting this unique fundraising event.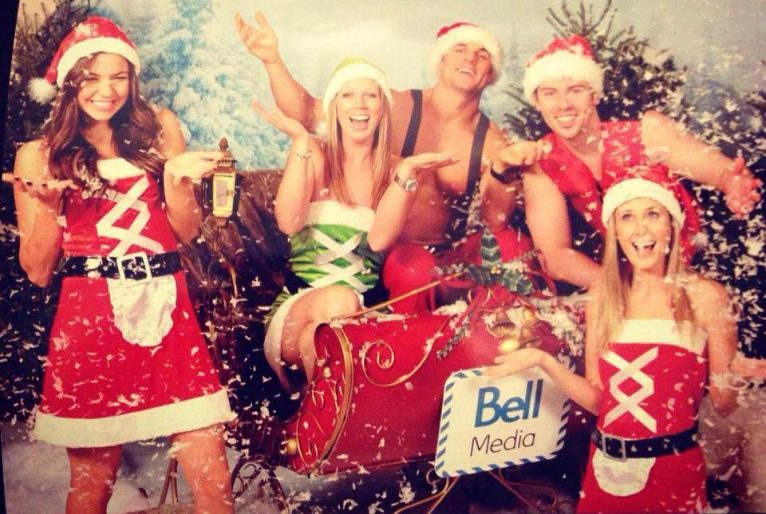 As you already know, we truly appreciate all of the brand ambassadors that form Team Tigris. This year, we have grown to over 2,000 brand ambassadors across Canada! Pretty crazy, isn't it? Last week, we revealed the Top Team Members of 2016 for their special efforts this year. Now, it's time to celebrate with the whole team at our team holiday parties!
Wouldn't it be amazing to have all of our talented brand ambassadors together in one room? We thought so too! Our head office plans the talent appreciation parties exclusively for Tigris brand ambassadors to celebrate alongside their teammates. Throughout the year, our events range from 1-35+ staff per day. While some of our brand ambassadors have met each other, most have only met a handful. In some cases, certain brand ambassadors have only worked independently! Because of this, it's important that our team is able to come together to finally meet each other. As you know, most brand ambassadors are loud, outgoing people. It's going to be quite a party!
Are You Going To One Of The Tigris Team Holiday Parties?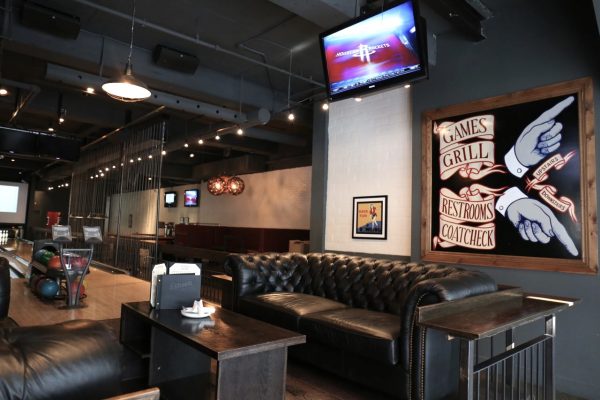 Because Toronto is our largest roster (over 500+ staff!) Tigris will be at The Ballroom on Sunday, January 8th from 5PM-9PM.  This event is created exclusively for our award winning GTA team.
You'll find us in the Turkey Room, which includes a full-service bar, 2 private bowling lanes, and 2 pool tables. Each guest receives 2 drink tickets, appetizers, and full use of the facility. In addition, each guest will be entered into a raffle for great prizes distributed throughout the night! As a result, you'll leave feeling full, happy and (hopefully) a winner.
Don't miss out on this great opportunity to get to know our account managers and fellow events staff.
Tickets can be purchased HERE. Because there are limited quantity of tickets available, don't wait!
Please RSVP NO LATER than Fri., Dec. 30 @ 12pm.
Want to bring a plus one? Pending final numbers, guests may be welcome at the same ticket price ($15). If you'd like to bring a guest, please email Joanna at jolaru@tigriseventsinc.com and we will confirm if they can attend app. 1-2 weeks in advance.
Free Team Holiday Parties in Vancouver, Calgary, and Montreal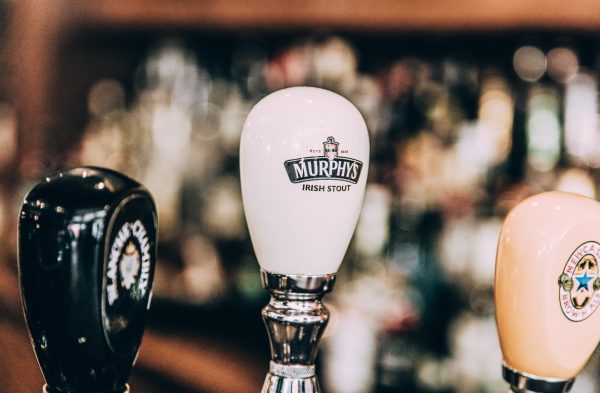 Typically, we only host team holiday parties for our Toronto roster. This is because Toronto is our largest team in Canada. However, this year, we have grown exponentially across Canada. Our rosters in Vancouver, Calgary and Montreal have been given more opportunities to work for great clients at amazing events. As a special thank you, we are hosting free events on January 8th in each market. Seems like it's time for the whole team to celebrate!
Vancouver, Ontario | Doolin's Irish Pub Sunday, 8 January 2017 from 5:00 PM to 8:00 PM (PST)
Montreal, Quebec | Pub Bishop & Bagg Sunday, 8 January 2017 from 5:00 PM to 8:00 PM (EST)
Calgary, Alberta| Hose and Hound Sunday, 8 January 2017 from 5:00 PM to 8:00 PM (MST)
Guests will receive 2 drinks, appetizers, and the opportunity to participate in a raffle for great prizes. Be sure to check your e-mails for an invite and RSVP by Mon., Jan 2 @12pm. Want to bring a plus one? Pending final numbers, guests may welcome. If you'd like to bring a guest, please email Joanna at jolaru@tigriseventsinc.com and we will confirm if they can attend app. 1-2 weeks in advance.
Join The Tigris Team In 2017
Did you know Tigris had over 1,000 activations this year? How cool is that? Our dynamic events staff had the opportunity to represent some of the best brands in the country from coast to coast. Needless to say, we are thrilled about what 2017 has in store for our team.
If you're interested in joining the team, please send 2-3 photos in addition to your resume to recruiting@tigriseventsinc.com. If eligible, one of our recruiters will be in contact to schedule an interview.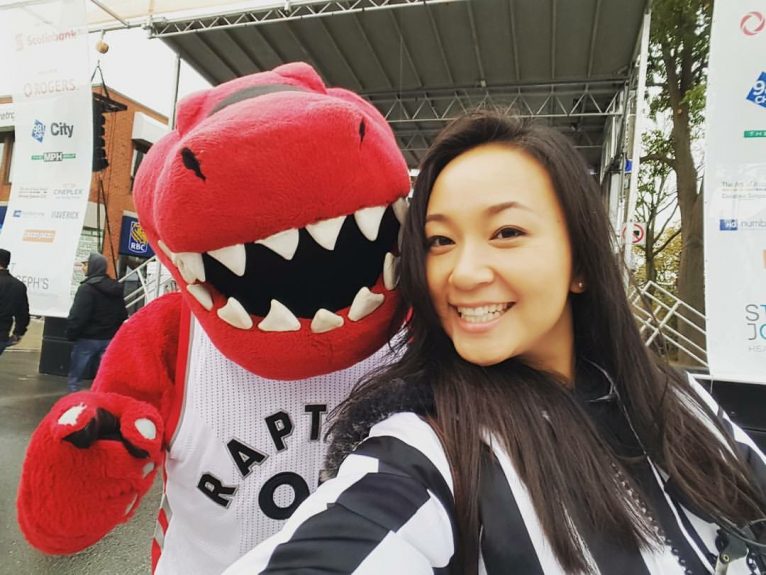 Non-Profit Events Toronto: Another Successful TWHF for St. Joe's!
Unsure about non-profit events Toronto happening in our city? Well, picture this! You're walking down Bloor St. West on a cloudy, chilly day. As you continue down the street, you spot skeletons, ghosts, and even a princess! Wait, is that the Argos Cheerleaders? And Duke the Dog from the Toronto Marlies? Turns out you're at the 5th annual Toronto West Halloween Fest for St. Joseph's Health Centre Foundation.
Thousands of people from the community found themselves in this scenario on Sunday, Oct. 30 in support of non-profile events Toronto! Parents, children, and pets came dressed in their most creative costumes to celebrate their favourite non-profit events Toronto. There were minions, superheroes and "hot" dogs eager to enjoy the special vendors and performances.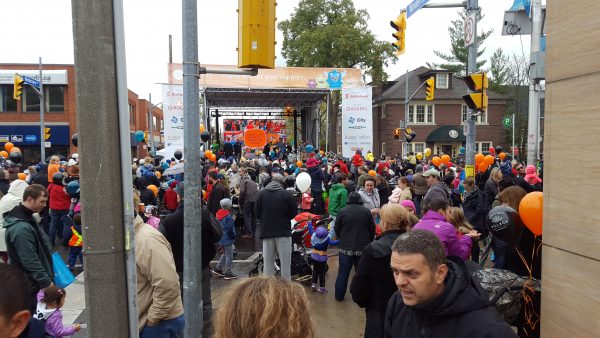 Although the sun refused to shine (in true Halloween spirit) that didn't stop the children from playing a fun game of hockey at the Scotiabank Hockey Zone. You probably saw the large line outside of the Trick or Treat Zone, where 1 ticket got you a wide selection of pickings including chocolate bars and chips provided by the health centre as well as donated NutriBars, Grace Sparkling Coconut Water, and Sun-Rype fruit to go bars. Thank you to our sponsors for these kind donations for our non-profit events Toronto for St. Joe's.
Spooky Sponsors and Ticket Sales
Next, imagine a dark tent with magic elixir you can mix with witches blood, monster slime or rocket fuel. To your left are cobwebs, spiders, and tombstones! You've found yourself in Christine Simpson's Spooksville. Over 700 people visited and participated in the Pumpkin and Tombstone Toss Games, Skull and Pumpkin Tic Tac Toe, Find the Finger in the Hay Stack Game and a Mad Science Lab.
If you're looking for something a little less spooky, next door was the Green Apple Kids Arts and Crafts booth. Remember how exciting it was to get your hands dirty with sparkles and glue? Well, non-profit events Toronto don't have to be boring – they can be downright fun – or scary!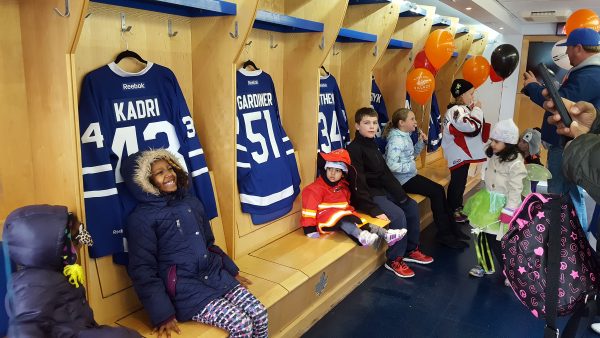 You're probably wondering how we raised money for this amazing event. The majority of the activations were sponsored, including Woody's Burgers, the Tim Horton's Truck, and an MLSE trailer. Each activation and consumable item cost 1 ticket, which could be purchased for $2. In addition, an all-access wristband was available for $10. Parents were happy to contribute. All proceeds will help St. Joseph's build a better Paediatric Emergency Department just for kids. What an amazing cause for non-profit events Toronto.
Behind the Scenes: Planning a Non-Profit Event
Overall, the festival was a huge success. A memorable moment was at the end of the day, one child had thanked our events staff for 'the best day ever' with tears of joy streaming down his face. However, it takes many months to plan an event of this caliber.
Altogether, Tigris event planning deliverables included:
Creating the master work back schedule, day-of-run sheets, site plans
Coordinating permits with City of Toronto, health/safety/traffic/waste plans for the street closure
Booking and managing all rentals required such as AV, tents, tables, entertainment, mascots,waste management, ports
Working with St. Joe's staff to plan schedules for day of volunteers
Liaising with sponsors to activate partnerships through onsite activities
Day of, onsite coordination/execution including overseeing set up, registration, event execution
Ensuring all city/permit requirements are met
Post-event reporting on logistics including photos/recommendations
Seems like a lot of work, but when you have our national account manager and CEO committed to the event, it's bound to be a success!
Use Tigris Events Management to Plan Your Non-Profit Event!
Many of our clients are unaware that Tigris is more than just a staffing agency. In 2013, we legally dropped 'personnel' from our name and have officially rebranded to Tigris Events Inc. When anyone thinks about events, we want them to think about Tigris! Our core competencies span creating, planning AND staffing events. Our diverse portfolio includes non-profit events Toronto and nationwide across Canada. We also plan experiential marketing campaigns and promotional activations for clients big and small.
Contact Tigris today for a free quote on our multiple services. We have over 2,000 dynamic events staff nationwide across Canada to bring your brand to life!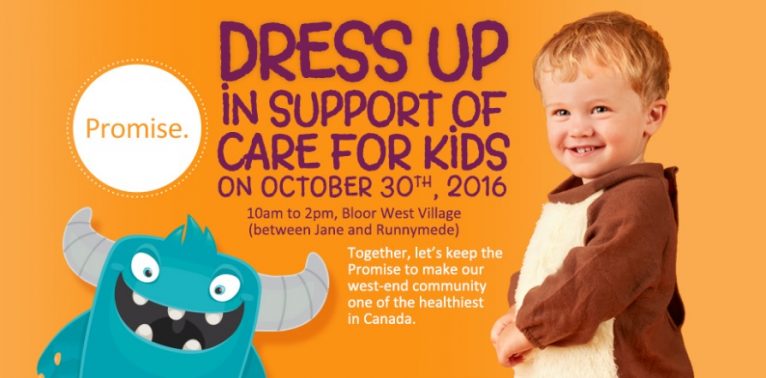 For some people, October means pumpkin spice everything, or maybe it means cozy sweaters and haunted houses. For Tigris, October means it's crunch time; and as such, we've been working on the event production for a special function since April!
On Sunday, October 30, 2016, St. Joseph's Health Centre Foundation is holding its fifth annual Toronto West Halloween Fest, in the heart of Bloor West Village. This year, there will be a 1km Costume Parade through the neighbourhood with some special guests. Throughout the day, there will be exciting performances by Sharon and Bram, Think Fitness, Swansea School of Dance and a DJ Dance Party. Along the festival route, you'll find an interactive Hockey Zone presented by Scotia Bank, Christine Simpson's Spooksville, pumpkin decorating with Green Apple Kids and plenty of Halloween treats.
Event Production Including Permits, Decorations and More!

Event production for a large-scale event isn't an easy feat. Imagine closing down a major intersection through the City of Toronto; as you can imagine, it takes a lot of hard work, organizing and planning. For those of you who have planned an event before, you know a critical path is crucial to staying organized. It helps ensure you are completing tasks on time and nothing slips through the cracks. Below is a sneak peak of our critical path for St. Joseph's Toronto West Halloween Fest.
EVENT PLANNING // A conference call was organized between all those involved in the planning for this event in April. This call was utilized to discuss last years event, and how we can make this years event an even bigger success.
CITY OF TORONTO PERMITS // There were close to 10 applications and documents to submit to obtain the permit for the event. This includes:
*a street event application,
*approval from the office of emergency management,
*waste management permit,
*noise exemption permit,
*temporary food establishment permit,
*notice to community residents,
*traffic control plans,
*a master site map
*$5M liability insurance
FLOW OF EVENT & SITE MAP // Develop event map with vendor areas and consumer traffic flow. It's crucial to know where everything is going and how the day will flow.
MASCOTS & ENTERTAINMENT // Sourcing the perfect performers to keep the crowds entertained! Last year, almost everyone was dancing along to our performers, Splash n' Boots. We can't wait to see how the crowd will react to this years performances!
SPONSORSHIP & SUPPLIERS // Sourcing and securing appropriate sponsors for the event, in addition to designing unique activations for the sponsors.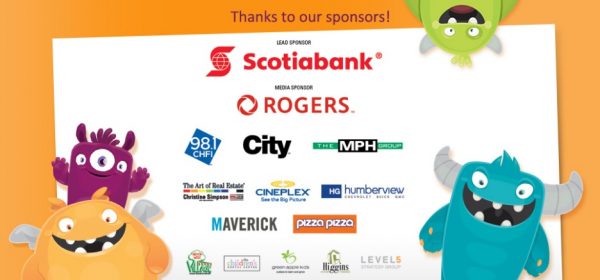 BRAND AMBASSADORS // Most importantly, it wouldn't be a Tigris event without our dynamic brand ambassadors! Tigris has 30 events staff onsite to assist with set up, tear down, and managing activations. Of the 30, 12 will be designated as market researchers to support the hospital collect information from community residents.
Seems like we've got it all under control, doesn't it?
Event Production for an Amazing Community Event
St. Joseph's Health Centre's Toronto West Halloween Fest is presented by Scotiabank. Join your community for our spirited Costume Parade a 1km walk through the neighbourhood with some special guests. There will be live entertainment and experiential activations for the entire family. In addition, we have themed Halloween treats and a pumpkin decorating station! The fun begins at the main stage on Bloor Street West and Windermere.
"St. Joe's is known for caring for kids. But our doctors and staff can't do it alone. Our Toronto West Halloween Fest is all about dressing up to show your support for children's care. Last year, parents brought their kids to St. Joe's more than 57,000 times. Your support today and on October 30th will help us build a better Paediatric Emergency Department just for kids. Together, we can keep the Promise to be there for our smallest patients and make this community one of the healthiest in Canada." (Support.St.Joe)
We look forward to seeing you on October 30th. Donate today to support a new Paediatrics Emergency at St. Josephs.
If you are looking to plan a large scale event, let our experienced team handle the event production. Contact Tigris today for a free quote on our promotions, marketing and event staffing services.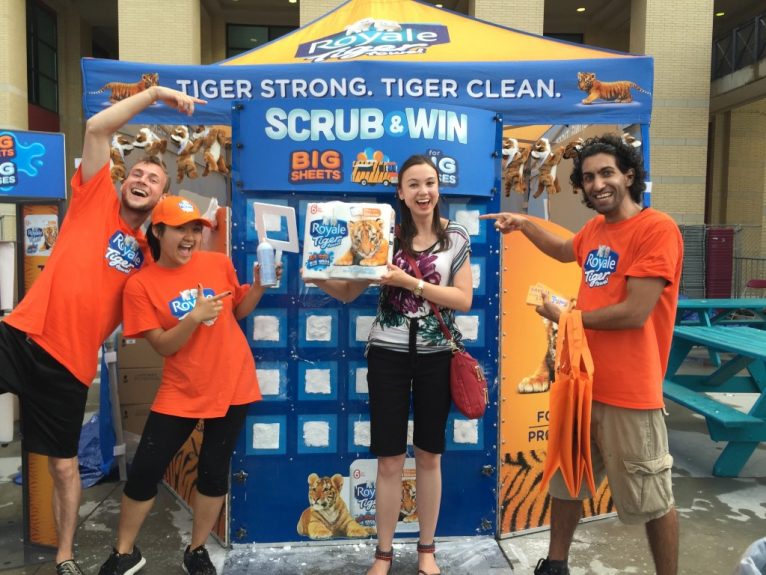 Experiential summer events are the perfect tool to leverage your brand, wouldn't you agree? There are thousands of high traffic events across the country happening every week! Of course, not every event will suit your brand. It's important to decide on a theme that directly relates to your mission and product. As a result, consumers will understand why your brand is attending the specific festival, concert or event.
Tigris teamed up with 6 Degrees Communication, Royale and Irving Oil once again for their 2016 Summer Tour. To leverage and promote Tiger Towel's "Food Truck" TV spot, the brand decided to participate in food related events across Canada. In addition to promoting the TV spot, their main goal is to drive product trail.
What comes to mind when you think of Tiger Towel Paper Towel? If strong, durable and tough comes to mind (like a Tiger), you're correct! Tiger Towel Paper Towel can stand up against the toughest messes – it can even withstand washing dishes emerged in water.
Creating Experiential Summer Events to Amplify Royale Tiger Towel
How do you excite consumers about paper towel? Our client designed an interactive, informative, engaging and memorable activation for each food related event. These experiential activations were designed to created a memorable brand experience for the consumer.
The experiences at the experiential summer events were also designed to promote Royale Tiger Towel's newest product, the Full Sheet (big sheets designed for big messes). Our brand ambassadors are responsible for bringing each activation to life, and clearly communicating Royale's main point of difference, "Tiger Strong. Tiger Clean."
Consumers are more likely to purchase a product they've had a memorable, positive experience with. To extend the Food Truck TV spot into real life, Royale is activating at numerous food truck festivals across Canada. These include the Toronto Food Truck Festival, Mississauga Rotary Rib Fest, Taste of Calgary, Le Grande Poutine Fest Montreal, and ManyFest Winnipeg. These events are high traffic, family friendly festivals that correlate directly with the food truck theme.
Bringing Experiential Summer Events to Life with Tigris Brand Ambassadors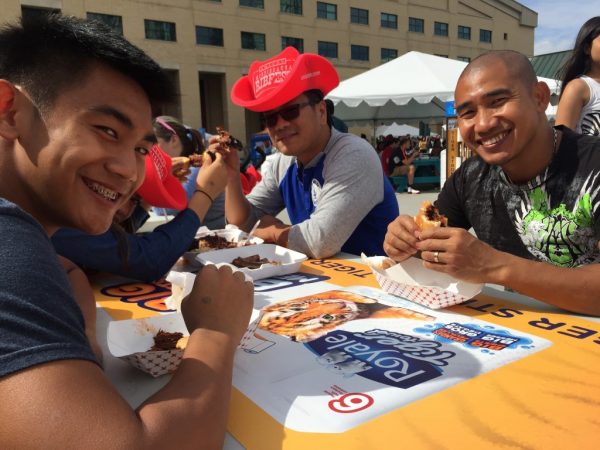 Experiential summer events can include couponing, prize giveaways and product sampling. At each event, Royale Tiger Towel has multiple 'touch points' that were extremely relevant to the brand and theme. As a result, consumers become interested and excited about paper towel!
Branded Dispensers & Tablecloths
Because food festivals can become quite messy, Royale Tiger Towel created branded paper towel dispensers throughout the eating area of each festival. They also designed branded adhesive table cloths for the festival eating areas. This subtle way of branding implements the brand into the guests mind. Although it is not experiential, it is a great way to introduce the brand to the consumer so they become familiar with the product.
Scrub and Win Game
Most of all, guests absolutely love the interactive "Scrub and Win" game, where they are able to win great prizes! Our brand ambassadors are responsible for preparing the game, distributing prizes, and briefing consumers on how to play. Consumers receive one piece of Royale Tiger Towel Paper to 'scrub' the coating off a game tile of their choice to reveal a prize. Prizes include branded beach towels, tote bags, coupons and stuffed Tigers!
Life Size Cut Out 
For families, Tiger Towel designed a life size Tiger cardboard design with a cutout on the face, for kids and families to take their pictures in. Our brand ambassadors promoted #TigerStrong, and encouraged families to share their photos on social media.
Are You Interested in Creating Experiential Summer Events?
The Tiger Towel 2016 Summer Tour is extremely unique and impacts thousands of potential consumers. If you're interesting in incorporating experiential marketing into your summer, contact Tigris today! We are able to assist with the planning, staffing and execution of your event. Tigris operates in over 15 markets across Canada with over 1,500 events staff including Toronto, Calgary, Edmonton and Ottawa.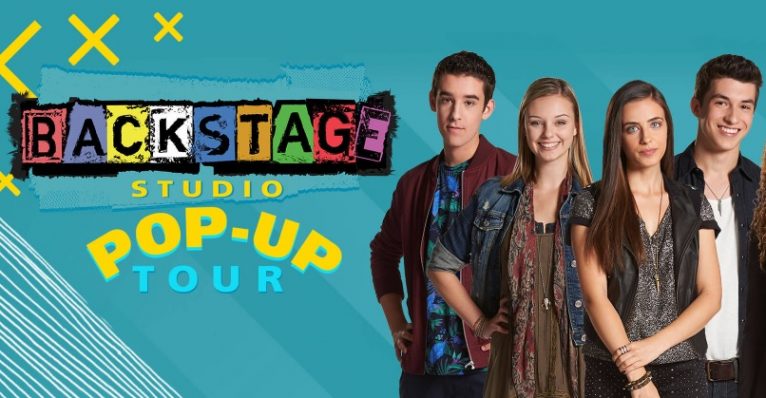 Tigris Brand Ambassadors Pump Up the Crowd at the Backstage Studio Pop Up Tour.
Looking for something fun and free for the children in your family this summer? Check out the Family Channel National Pop Up Tour! The pop up tour promotes a new show on Family Channel, Backstage. Backstage "follows a group of very talented teenagers as they sing, dance, and perform their way to the top at the famous Keaton School of the Arts". Guests are encouraged to experience the dance, music and fashion of Keaton School of the Arts at the Backstage Studio Pop-up Tour this summer. Seems like the perfect opportunity for a family outing!
.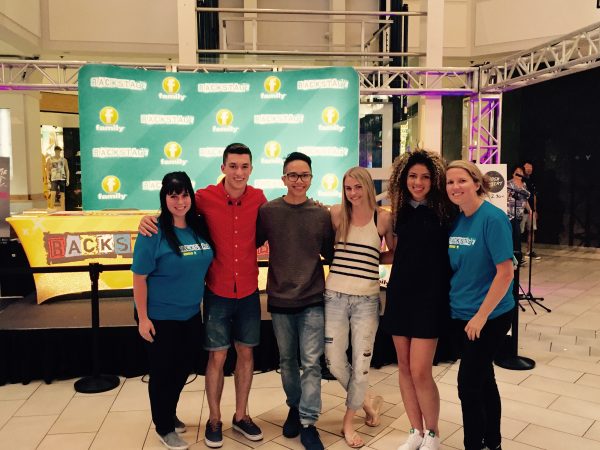 The first stop of this family friendly event, presented by Family Channel and Krista Slack, is at the Pickering Town Centre May 28th – 29th. Tigris provides a duo of energetic, professional brand ambassadors to assist in each city. Fans are encouraged to visit interactive stations where they can learn new dance moves and  listen to hit songs from the show. In addition, they can play a fashion game, purchase merchandise, and watch scheduled musical performances from cast member and recording artist, Mckenzie Small!
In each city, autographs from talent are first come, first serve. Because of the high demand, there is a limit of 250 wrist bands. Therefore, be sure to grab a wrist band prior to the event if you'd like to snag an autograph from your favourite character!
Check out when the Backstage Studio Pop-Up Tour will be at a mall near you!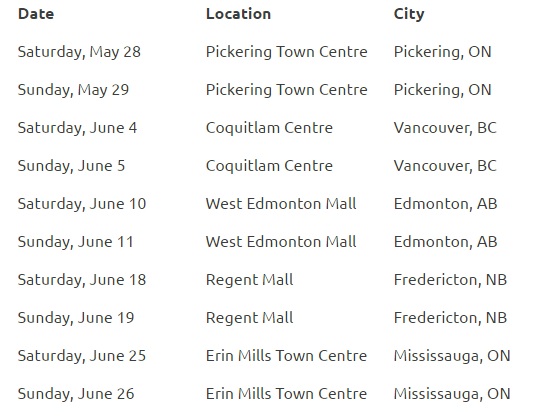 For tour details including mall hours, performance, autograph times and wristband distribution locations, please visit Family.ca. New episodes of Backstage air Friday's at 7PM on Family Channel and can also be seen on the new Family Channel App.
Providing Top Talent for a Nationwide Pop Up Tour
Our Tigris brand ambassadors are responsible for encouraging guests to use specific hashtags when posting and sharing their photos. In addition, they encourage overall participation in the interactive stations, and manage merchandise sales. In each city, Tigris has provided our top talent that work well with children and are able to pump up a crowd!

You may be thinking, why not use the same staff that worked at the Pickering Town Centre in Vancouver, Edmonton, Fredericton and Mississauga? Because it's cost effective! Below are 3 reasons why we have provided different staff to assist in each city of the Backstage Studio Pop Up Tour.
COST EFFECTIVE :: Businesses and brands save big bucks when they use talent native to each city. If Krista Slack/Family Channel wanted to use the same staff for the entire Pop Up Tour, extra costs would be involved. This would include travel costs and per diems, in addition to the staff hourly rate. As a result, the cost can add up fast! By using staff that live in each city, our client is able to avoid the extra travel cost. Because Tigris has supplied different events staff in each city, each group of brand ambassadors must be trained for an hour onsite before the weekend event begins. This one hour of training per staff in each city is a very nominal fee compared to the cost of accommodating staff from province to province. 
TOP TALENT IN EACH CITY :: Tigris has Regional Account Managers in our top markets across Canada that manage events onsite. They also recruit and hire top talent in each city. We rely on our Regional Account Managers to hire the best of the best for our roster. Today, our team has grown to 1,500 events staff nationwide in over 15 markets across Canada. Our clients can rest assured that the staff in Edmonton will be of the same caliber as our staff in Toronto. 
FAMILIARITY WITH THE CITY :: By using talent that are local to the city the event is taking place, our clients are able to use the staff to their advantage. For many of our staff, the malls they are working at are the same malls they've been shopping at for several years. They know the area inside-out, and are able to assist our clients onsite with any additional support they may need. 
Dynamic Staff for a Pop Up Tour and other Nationwide Programs
If you're looking for professional, talented events staff to represent your brand in various cities across Canada, contact Tigris today! Here at Tigris, we create, plan and staff memorable experiences that build brands and business. Give us a call at 416-283-9119 or send an e-mail to info@tigriseventsinc.com for a free, no obligation quote.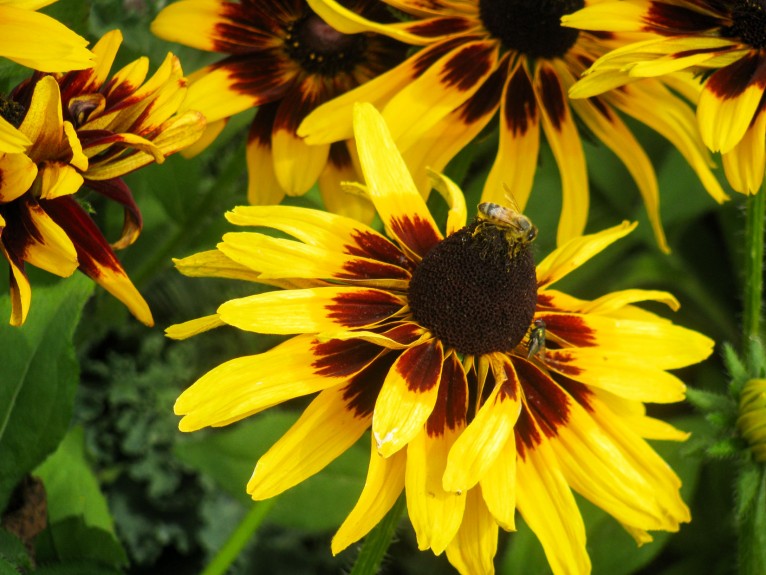 Here in Canada, a lot of our marketing strategies must be planned around our 4 seasons and their weather conditions. Now that the sun is shining and flowers are starting to bloom, we can begin to embrace spring, ditch our winter jackets and get outside! Warmer weather is a great advantage to many of our clients who like to utilize spring and infuse marketing tactics that just aren't possible in the colder seasons. Below are 5 Spring Promotion Ideas that Tigris has executed throughout our 12 years in business to embrace the spring environment and attract consumers!
5 Spring Promotion Ideas to Promote Your Brand!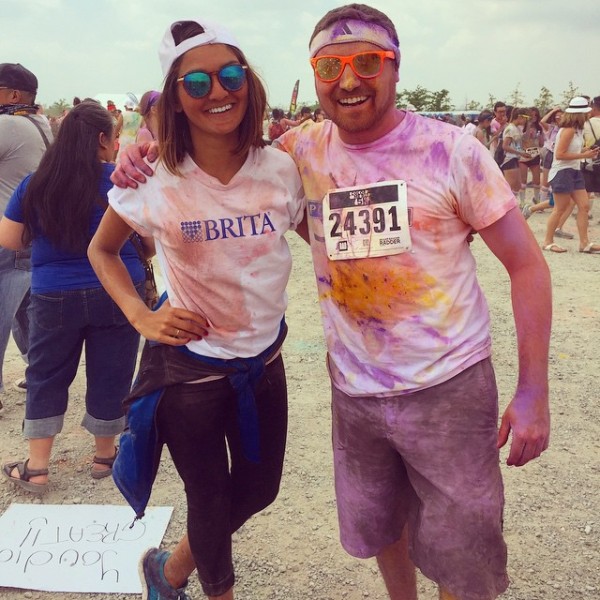 Promote Your Product At a Marathon
Throughout the summer and spring, there are plenty of races and marathons in each city that attract thousands of participants. Depending on your product, this would be the perfect opportunity to increase brand awareness and give out free samples of your product. In 2015, Tigris worked alongside 6 Degrees Communication to provide brand ambassadors to represent their client, BRITA, at various races and marathons across Canada. This was the perfect event to reach their target audience – who wouldn't be thirsty after a long race? If you are promoting anything health and fitness related, from energy bars to fitness apparel, think about attending a local marathon this spring.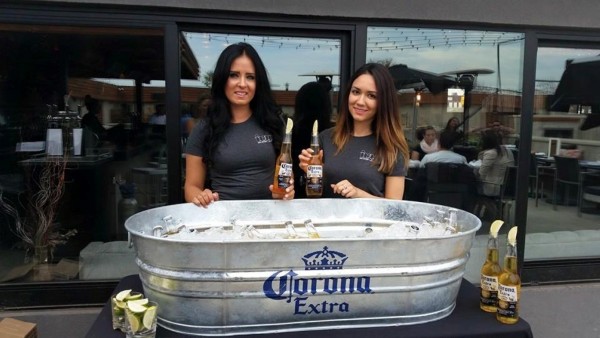 Visit the Patio & Join In on Happy Hour 
For several years in a row, Tigris has provided promotional models for Labatt to sample their products at various bars throughout the summer. Our staff would sample the product at peak times, specifically 4-6pm on weekdays (also known as happy hour). This was a great time to target consumers because they were excited to be outside enjoying the weather after a day cooped up in the office, in a great mood and easy to engage with. Our promotional models created a fun atmosphere by handing out free samples and promotional products such as bottle openers and branded t-shirts. Customers loved the promotion and looked forward to seeing the promotional models each week.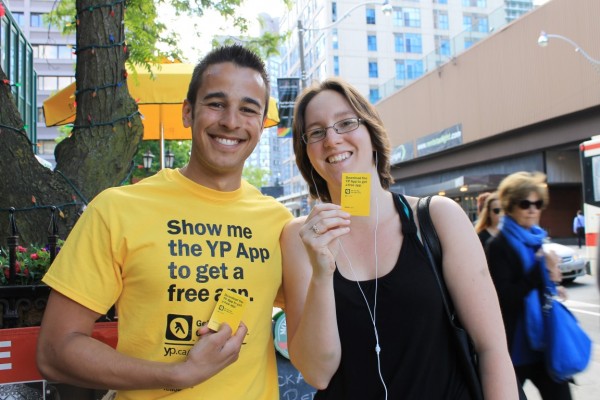 Outdoor Street Teams
Outdoor street teams are extremely cost effective and achieve great results. Tigris has worked with multiple clients including Feast, Yellow Pages and Trayo to execute spring and summer street teams. Together, Tigris and our clients were able to locate busy areas where their target consumer would be, at peak times. The street teams, branded from head to toe, would either distribute coupons and/or free samples to pedestrians while relaying key messaging about the brand, their services and/or products.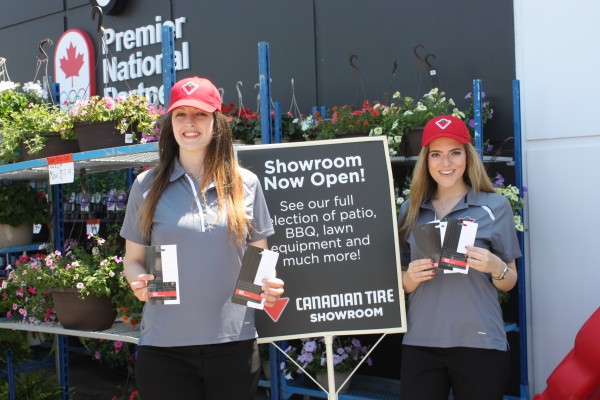 Get Outside with Retail Promotions
Attract consumers to your store with brand ambassadors engaging pedestrians directly outside of your store! Stop potential consumers from walking by with enticing promotions, great deals and free items. Whether you're promoting a contest or handing out lemonade on a hot day, any type of promotion to show shoppers you care will get them to stop, turn around and walk directly into your store. This is a great way to please current consumers and intrigue new ones. Tigris has executed this type of spring event for several stores and brand including Guerlain, L'Occitane en Provence and Victoria's Secret.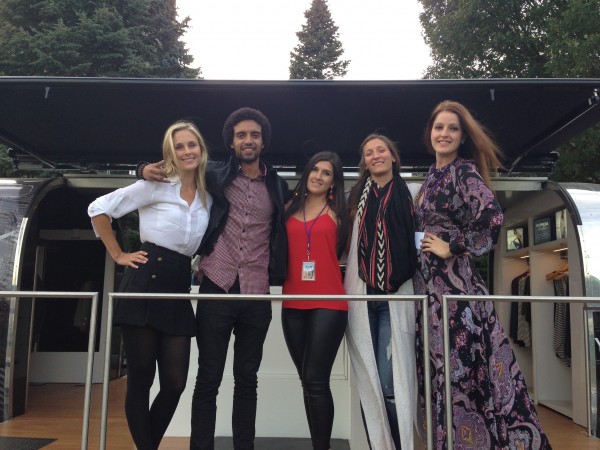 Sponsor or Execute At a Popular Festival 
Spring and summer are full of outdoor festivals, concerts and events that draw in hundreds of thousands of guests. Find an event that you know your target audience will be attending and either sponsor the event or have promotional staff onsite to represent your brand. At some festivals, they allow vendors to set up a booth. It's important to utilize your space and have an intriguing promotion. Tigris, in association with Midfield, provided staff to represent EXPRESS at Western Homecoming & McMaster. Students were able to walk through a life-sized air stream which included TVs, clothes, and a text-to-win contest.
Do You Have Your Own Spring Promotion Ideas?
Spring and summer are only a few short months so it's time to utilize the weather while you've got the chance! If you are interested in these spring promotion ideas, contact Tigris today. Give us a call at 416-283-9119 or send an e-mail to info@tigriseventsinc.com. If you are in need of events staff or need assistance coordinating a project from start to finish, we'd love to hear from you. Tigris operates in over 15 markets across Canada including Toronto, Montreal, Vancouver, Calgary and Edmonton.