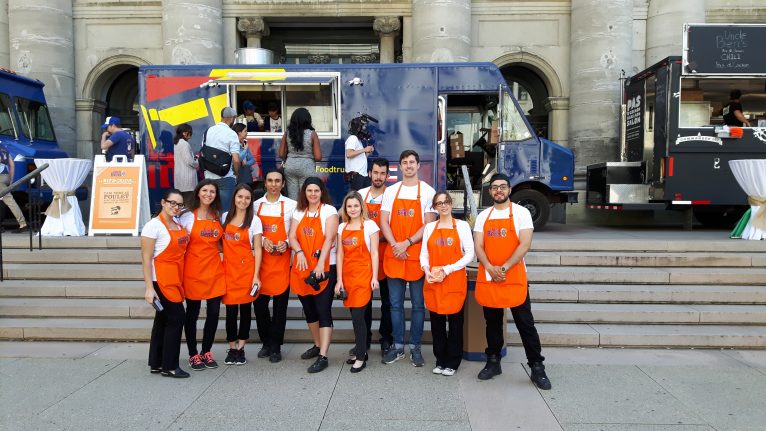 Uncle Ben's Rice & Grains Food Truck Challenge
What better way to celebrate a new, delicious product than with a Food Truck Challenge? Food truck's are eye-catching, specialize in a specific product, and bring a sense of community. Food is known for bringing people together; it's impossible not to bond over something delicious! That's why Uncle Ben's decided to execute a Food Truck Challenge in 3 major markets across Canada; to showcase the convenient, versatile and delicious new dish amongst these large communities.

Uncle Ben's Rice and Grains Food Truck Challenge will be executed in Montreal, Vancouver and Toronto this summer with the help of our dynamic Tigris brand ambassadors. The purpose of the promotion is to promote Uncle Ben's new product, Rice and Grains. Three local food trucks from each city will compete to see who can create the most delicious recipe using Uncle Ben's Rice and Grains, which contains wholegrain brown rice and quinoa.
Tigris assisted Roaming Hunger and FleishmanHillard for the planning and execution of these events. Our Tigris brand ambassadors will be dressed in bright orange aprons in each city, distributing passports to each attendee. The passport will be used to guide attendees through the event; after visiting each food truck to receive a free sample, the participant will have their passport stamped with the recipe. With a full stomach, participants are asked to vote for their favourite dish/food truck.
The Montreal Food Truck Challenge took place May 26th, and participants loved sharing their experience with the Tigris brand ambassadors. Free food on a beautiful day made the experience even more positive for attendees. There was a long table set up in the middle of the event for participants to sit, relax, eat and debate over their favourite dish. The experience brought everyone together and added a strong sense of community.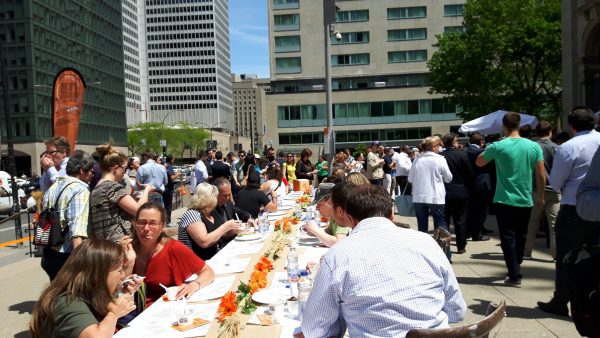 You know the old saying, 'you have to spend money to make money'? This event is a perfect example. An investment was made in the creation of the event, and ROI can be seen by measuring the sales in each city. After having such a positive consumer experience, and giving participants the recipes to re-create an easy, delicious dish at home, brand awareness and sales for the new product will increase. Consumers respond better when they are giving the opportunity to experience a brand, as opposed to being pushed to purchase a product.
The following food trucks that will compete in each market are :Meet 2 Eat, Le Tigre, Super Thai Food (Vancouver), Food Dudes, Buster's Sea Cove, Fidel Gastro (Toronto) Pas d'Cochon dans mon salon , Le TukTuk and Landry et Filles (Montreal). These events are stacked full of experts!
Uncle Ben's Food Truck Challenge will occur in Vancouver on June 7th and Toronto on June 9th. Stay up to date with the winners of the  Uncle Ben's Rice and Grains Food Truck Challenge by visiting their Facebook Page. The winner from each city will be travelling across Canada for the rest of the summer, so be sure to visit UncleBens.ca to see when the winning food truck will be visiting a city near you!
Become Part of the Food Truck Frenzy with a Food Truck Challenge
This wasn't our first time participating in a food truck activation. This popular trend utilizes experiential marketing to the fullest extent and is embraced by brands to encourage participation and discussion in their products. In 2015, Tigris teamed up with Grassroots Advertising to execute a Food Truck Sampling Tour in Calgary, Edmonton and Vancouver for Cloverleaf Tuna Toppers. Along with sampling the different flavours, consumers were given 2$-off coupons on their first purchase of the product.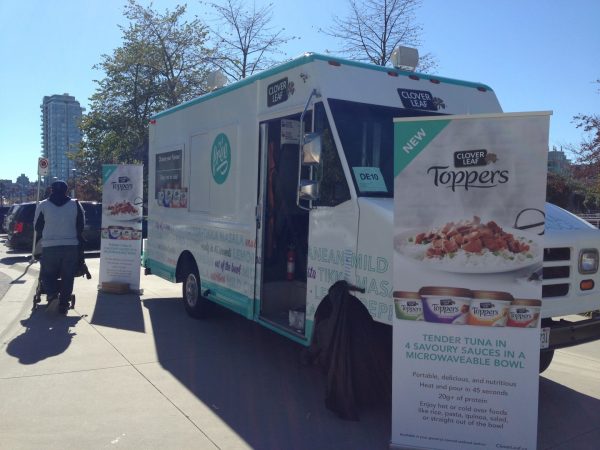 Remember the thrill of chasing the ice cream truck down the street? Re-create that excitement with a Food Truck Challenge for your consumers. Contact Tigris today at 416-283-9119 or send an e-mail to info@tigriseventsinc.com. Tigris is a brand experience agency specializing in dynamic event staffing & experiential marketing. Not only can we provide the energetic, knowledgeable staff for your event – but we can develop and execute the concept from start to finish. Let us bring your brand to life with the power of presence!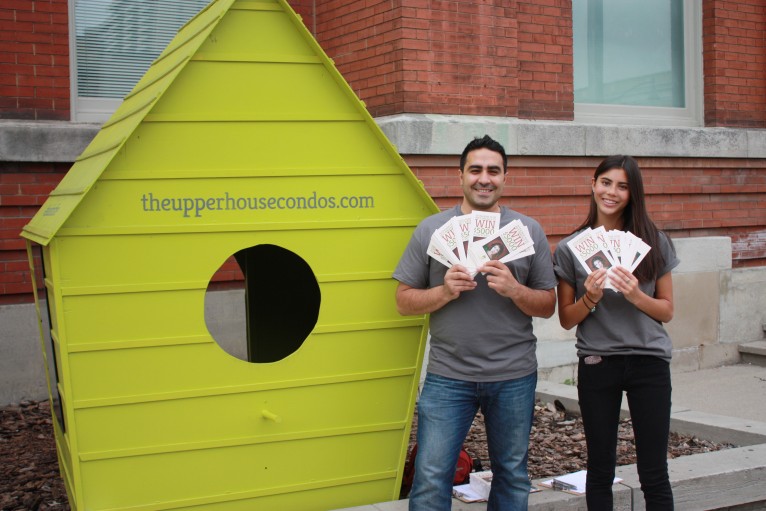 A Quick Guide to Street Team Marketing
It's officially spring (although the weather begs to differ) and summer will be here before we know it. This is the perfect time to utilize street team marketing! Street teams are a cost effective strategy to reach thousands of consumers in a short amount of time, boot sales and improve market visibility of your brand, product or service. If done properly, street team marketing is quick to put together and eliminates the cost of attending a trade show or obtaining permits to be at a specific venue or location. Take a look at our quick guide to street team marketing to get started!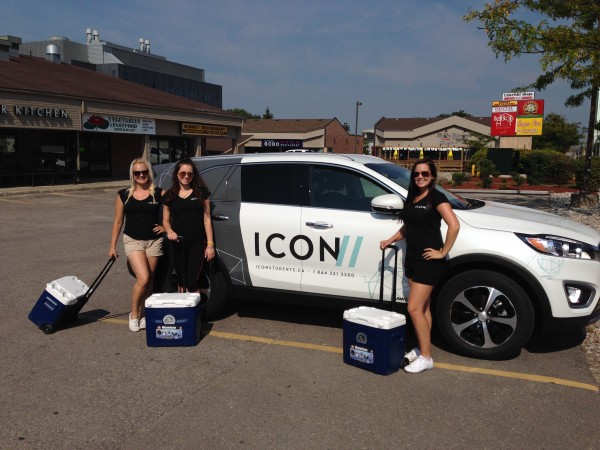 Have a Reasonable Goal
Let's say you want to hand out 100,000 flyers over the course of 10 days. Depending on the market and location, this task may be a piece of cake, or extremely difficult. For example, Toronto is an extremely busy city with a high population. If you were to have a street team roam near Union Station, one staff could easily distribute 100 flyers an hour. Multiple that by 12 staff working 8 hours a day for just over a week, and you've hit your goal. That being said, not everyone will want to hear about your service or take a flyer. You need to take into consideration the time it takes to engage with each consumer to make a meaningful interaction. Make sure your goal is reasonable and achievable!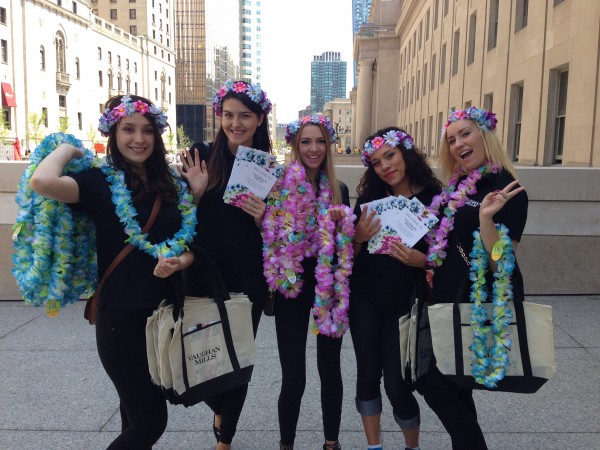 Be Creative
Street team marketing is only effective when your potential consumers actually stops and takes the time to grab a flyer or coupon and hear more about your brand. Be creative with the aesthetics of the flyer; use bright colours, bold fonts, even add a texture! Don't put too much information on your flyers, only the most important points and a link back to your website. Be creative with uniforms – what would you like the staff to wear? From mascots to sleek matching uniforms, this is a great way to draw attention to your team. You can also incorporate props such as branded cars and extra giveaways, depending on your budget.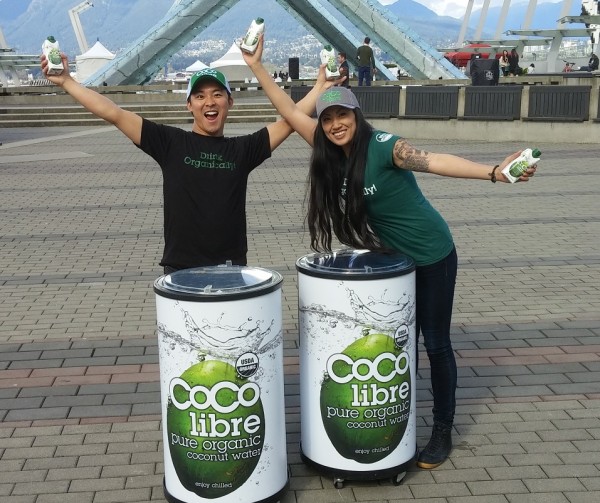 Give Incentive
Why do your potential customers care about your street team marketing efforts? Are you promoting a special offer, discount or BOGO? Is there a contest with a great prize? Do you have free samples? By giving your consumers an incentive to make a purchase, visit your store or website, you are bound to get more results. Sometimes all they need is a little push!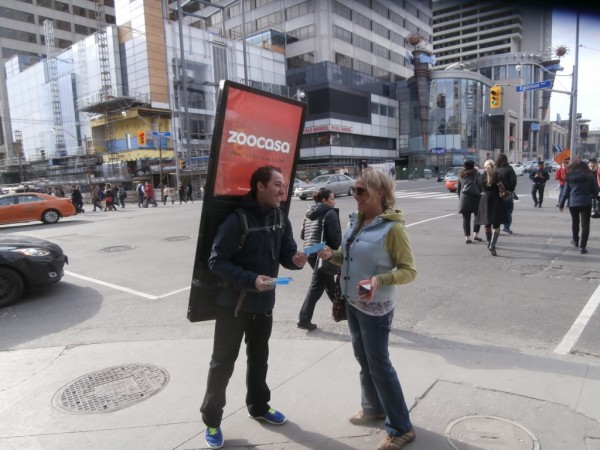 Have Impeccable Timing
When you plan your street team marketing, timing is an important factor. Think about when outdoor traffic will be the highest and utilize these times to engage with consumers. Below are a few ideas of when to target your audience:
Downtown during Spring Break

7am-10am (before work)

4pm-7pm (after work)

Long Weekends
Holidays
For example, if you're promoting a food product, it may be a good idea to have your street team activate during breakfast and dinner hours. Take your product into consideration when evaluating the best time for foot traffic.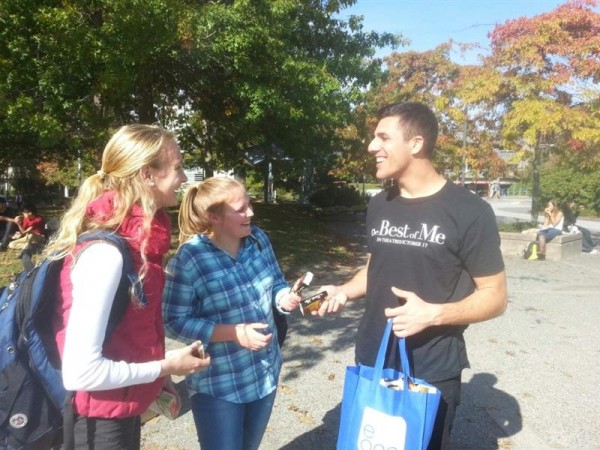 Street Team Marketing: Boost Sales and Brand Awareness for Your Brand This Spring!
Are you ready to try street team marketing? Contact Tigris today and together we can create an effective street team to reach your goals. Tigris operates in over 15 markets across Canada including Toronto, Vancouver, Ottawa and Calgary with over 1,500 experienced brand ambassadors on our roster. Send an e-mail to info@tigriseventsinc.com or give us a call at 416-283-9119 for a free, no obligation quote on street team marketing. Stay within your marketing budget with an attractive, engaging street team.
Pumpkin carving, corn mazes, haunted houses and horror flicks are a few activities you may be participating in this Halloween. If you can't wait to hit the streets to score some delicious Halloween candy, you should register for the Toronto West Halloween Fest on Sunday, October 25th. Tigris has proudly partnered up with St. Joseph's Health Care Foundation for the 4th year of their annual event. Our CEO, Serena and National Account Manager, Helene have been dreaming of ghouls and goblins for the past 5 months; working on planning and logistics to support the execution of this event fundraising initiative. We are extremely excited to shut down a large part of the city for this charitable, festive event and want to see you there!
Event Fundraising for a Trick-or-Treat 5k Walk
Most holidays and special occasions involve lots of eating. We know you're still full from your Thanksgiving dinners, but there is ALWAYS room for chocolate and candy! Instead of simply eating delicious candies to celebrate Halloween, St. Joe's has developed a Trick-or-Treat 5k walk to support care for the kids at St. Joe's. There will be tons of spooky surprises along the way, and you won't feel too bad while munching on that candy bar. You deserve it after walking 5k!
The Trick-or-Treat 5K Walk will run south and then north through the beautiful Bloor West Village. Not only will you be working on your fitness, but you will be supporting the new Paediatric Emergency Department at St. Joe's that will be built with your help! We encourage parents and children to dress up in their best Halloween costume (and don't forget your furry friends). Pets are welcome and encouraged, so be sure to bring them along for the walk, and don't forget their costume!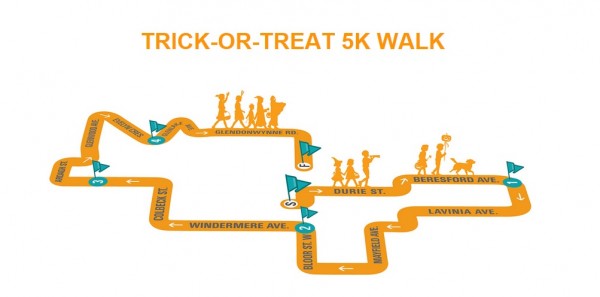 If you're interested in participating in this interactive (and rewarding) event – it's very important that you register for the walk. For families, registration is $40, and individuals are $20. Remember, this is going to an extremely worthwhile cause. All families are also asked to raise $300, and individuals $100 to support the community at St. Joseph's Health Centre.  Register today to start a Trick-or-Treat team with your family, extended family and/or co-workers, join an existing team or sign up as an individual. Last year, over 18,000 parents brought their children for care at the Paediatric Emergency centre. Help make this space bigger and better this Halloween. Prizes are awarded to the top fundraiser!
The Trick-or-Teat 5k walk is basically your Halloween Fashion Runway. Dress up as your favourite TV character, super hero, or food! Stuck for idea? Check out some of our favourite costumes for parents, children and pets. Start thinking of your costume now, because there is a prize for the best costume as well.
Parent Costume – Peanut Butter Jelly Sandwich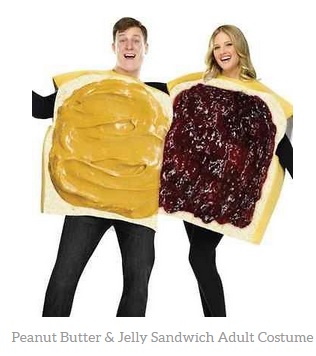 Baby Costume – easy to carry throughout the walk!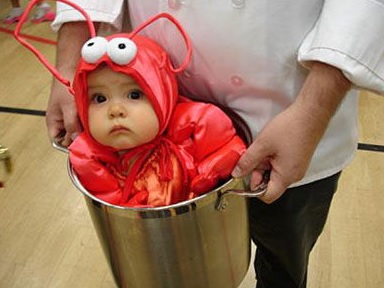 Dog Costume – Pugkin Spice Latte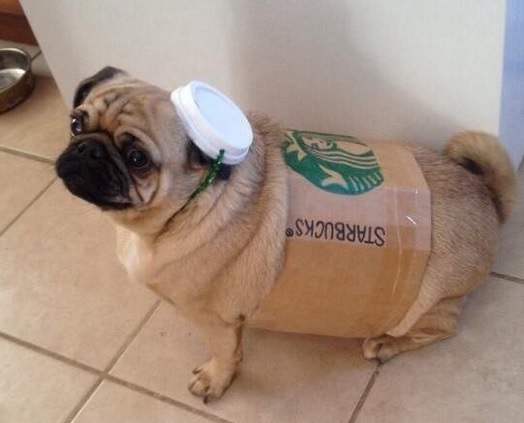 Event Fundraising And Sponsorship – Want To Know How You Can Help?
After the walk, there will be a fun festival on Bloor Street West with amazing surprises and performances. There will be live performances from Splash'N Boots, Swansea School of Dance and even a Taylor Swift impersonator! The festival is open to everyone and takes place on Bloor Street West between Jane and Runnymede. There are also plenty of fun activities including a meet-and-greet with hockey legends, a costume contest, awards for top fundraisers and much, much more.  You can check out some of the pictures from last year here.
The entire Tigris head office will be participating in the Toronto West Halloween Fest on Sunday, Oct. 25th alongside a dozen of our events staff and tons of volunteers. Some of our staff will be positioned at various stations alongside volunteers to create an unforgettable experience for each and every family. There will be Toronto Argo's Cheerleaders, mascots, a photo booth experience, pumpkin decorating, Scotia Bank Hockey Zone and NHL Signing and a unique Underwater Adventure booth sponsored by local realtor Christine Simpson!
We are still looking for 45 volunteers for this event. Assist us with this worthwhile cause for a day of spooktacular fun! Email Amy at azhou@tigriseventsinc.com for more information on how you can volunteer at the Toronto West Halloween Fest.
As the event management partner for this event fundraising initative, Tigris is still accepting new sponsors to supply tricks or treats to excite festival attendees! It will be an amazing opportunity for you to build impressions and interactions for your brand within the west-end community. If you are interested in sponsoring the event, please contact Amy as well. Scotiabank, Pizza Pizza and Cineplex are some of this year's sponsors (just to name a few!)
Although this is only our 3rd time working alongside St. Joe's, Tigris has been operating nationwide for over a decade. With a team of experienced account coordinators and event planners, Tigris is able to tackle any event, anywhere! Our event staffing, planning and creative services are available in Ottawa, Toronto, Vancouver, Calgary, and many other markets across Canada. Remember, Christmas is just around the corner! Give Tigris a call today at 416.283.9119 for a free quote on any of our services or send us an e-mail at info@tigriseventsinc.com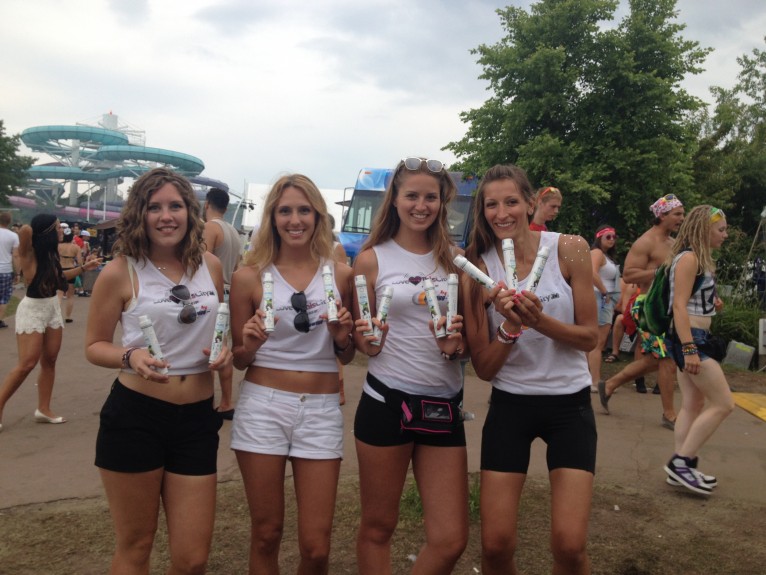 Tigris' Tips for Planning Outdoor Marketing Events
Next time you're walking around the busy streets of Toronto, try taking in what's going on around you. Have you ever really stopped and given the time of day to someone who's handing out flyers, asking for donations, wanting to chat about a cause, or encouraging you to enter into a contest? All of these are various outdoor marketing events strategies. The range of how to execute an event is huge, and outdoor events are just starting to bloom with the beautiful weather we've been fortunate to have!
Outdoor marketing events vary from small to large scale – it all depends on what you're trying to promote! Over the past decade, Tigris has planned and staffed hundreds (if not thousands) of outdoor marketing events, so we have a few tips we'd like to share to ensure that your next event will be a success before taking it outside.
Type of Event
Did you know the difference between types of events? An event is deemed a Special Event irrespective of anticipated attendance, if one or more of the following is true:
1. The event will be selling or serving food to the public
2. The event will be using sound amplification (speakers, mega phone)
3. The event will require the construction /installation of tents, or stages
4. The event will be serving or selling alcohol
5. The event will use a hot air balloon
6. The event will have amusement type rides and games ie. Bouncing castle
7. The event is accepting donations, fund-raising, running a lottery, draw or raffle
8. Fireworks
9. The use of generator(s) in the park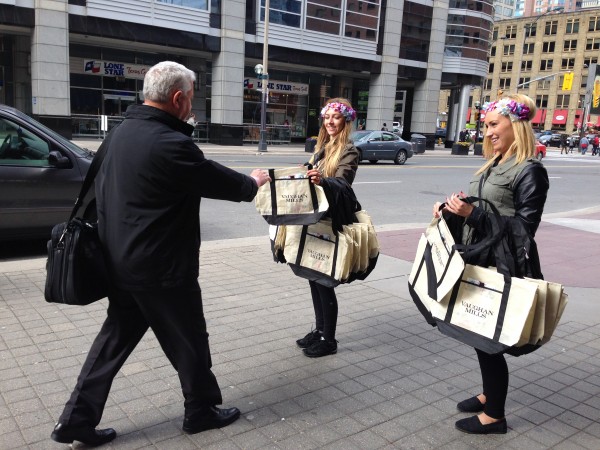 Location
Location, location, location. Figure out your ideal location and then look into permits, just to make sure you can make your event happen! Also, be sure to know exactly who your targeted audience is. Once you know the market that you want to hit, it will help narrow down locations to activate your outdoor marketing event. If you're looking for dog owners, try executing your event in a park; however, many government run parks have a special set of guidelines you need to follow – for example, the event can only be not-for-profit and open to the public. If this is not what you want for your event, you will need to consider a privately run facility or a federally run park vs. a provincial or city park.
Permits
Where are you planning on holding your outdoor marketing event? The waterfront, a local park, or right in the heart of the city? Either way, you're going to need a permit to execute your event, especially if it's large scale. Be sure that you have researched the city's rules and regulations and ensure yourself enough time to secure a permit. For the city of Toronto, permits should be submitted eight weeks prior to your event date – just an FYI. In the case that you're executing a massive event, you're most likely going to need more than one permit, and you will have to deal with different departments. Will your event require road closures? You'll need a permit for that. Will you be serving alcohol? You'll need a permit for that. The fastest way to shut down an event is to hold it without a permit. The list goes on and on, so be sure to research!
Interesting announcement from the City of Toronto: In conjunction with the Pan Am/Parapan Am Games, Parks, Forestry and Recreation has developed a Permit Reduction Program which will provide organizations/groups an opportunity to apply for this one time funding for Pan Am/Parapan Am Games related community events prior to and throughout the Games. Just another FYI 😉
Weather
Plan for rain! While we all hope for sunshine, there is a 50/50 chance (or higher) that the rain could spoil your day. How can you combat this? One of the best solutions for an outdoor event, depending on the type of event, could be tenting. Some companies require alot of time to get tents up but others are portable and can be set up in a flash. Again, this depends on the size of your event but it's always better to be safe than sorry. You can also buy weather insurance just in case you need to cancel your event due to a crazy thunderstorm that wouldn't be safe for guests to attend anymore.
Communication
Communication is key! All throughout your event, you'll need to have a communications plan. You need to have second and third plans prepared and the ability to pull through. If you're event is up north, there could be a risk that your cell phone(s) won't work – or could die mid-day. To combat this concern, you could arrange for walkie-talkies or head sets to stay in regular contact with your entire team (potentially on different channels for different groups) so everyone is 100% accessible, especially in an emergency situation. Depending on where your outdoor event is located, cell phone signal may not be strong so you have to plan on back up.
Working Outdoor Marketing Events
As a brand ambassador, you've probably been rained on a few times while working outdoor marketing events. It's important to not let the weather get you down though. Being a brand ambassador, it is your job to represent the brand to the best of your ability, especially if it's a rain or shine event. There are some things to keep in mind when working an outdoor event, because only Mother Nature knows what kind of weather we're in for!
Uniforms. Uniforms can be tricky with some brands – it may be 30 degrees outside, but you're required to wear black dress pants and a long sleeve shirt. Depending on how flexible the client is, ask the account manager if shorts could be an option. Never assume. If it's a rainy day, be prepared and embrace the weather! Bring an umbrella, a poncho, a sweater – whatever you think you'll need to stay dry for however long your shift is. At Tigris, we value our events staff and recognize that in order for you to be as outgoing of a brand ambassador as you can be, you have to be comfortable! On a hot sunny day, bring water! There were be complimentary water while working outdoor marketing events, but bring some just in case. Sunscreen and hats are also key. If not outlined in your protocol, please don't wear flip flops even though it's hot out. This is mostly for safety reasons – so trust us! For whatever the environment may be while working outdoor marketing events, be prepared! Outdoor marketing events are full of surprises. You never know what you're gonna get!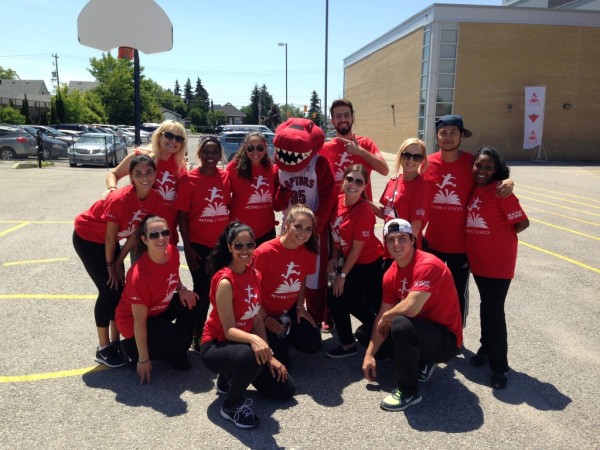 Summer isn't over yet! Are you looking into outdoor marketing events but need some help with planning and staffing? Tigris would love to help! Call us for a free quote today at 416.283.9119.